The green energy transition is possible, but it requires basic zero-emission energy, there are other administrative barriers
Private companies have an interest, the right regulatory environment and mechanisms are needed to achieve a low-emission economy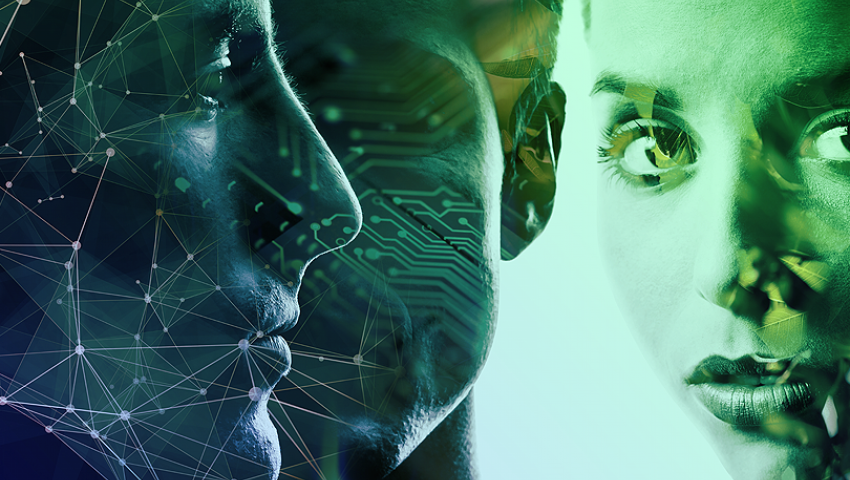 Georgi Velev
The green deal is a model for sustainable development. This was explained by Deputy Energy Minister Danail Nikolov during the international forum "Green Deal - Innovation, Investment and Fair Transition". The event is organized by Dir.bg and 3eNews. According to Nikolov, the unilateral suspension of gas supplies from Russia, the government has shown that it can cope with their diversification and use all available energy resources in our country.
Hydropower is the backbone of the green recovery, it has been forgotten, I have not heard anyone comment on it, but if we talk about sustainability, we must say that we are not on the right track, he said. He reminded that the largest green energy company is NEK, because it owns the main hydroelectric power plants in our country. Our country is working hard on the diversification of nuclear fuel, which is currently entirely supplied by Russia. We are also working hard on new infrastructure projects in connection with the supply of natural gas, in particular on the Greece-Bulgaria interconnector. The pipeline is expected to be completed in the coming months.
The green deal is not a new topic from the point of view of living in harmony with nature, like our ancestors, explained Vladimir Malinov, executive director of Bulgartransgaz. Energy must be affordable, secure, something that every family can afford and be green, Malinov said. He reminded that in general, natural gas is not a dirty word, although today it is perceived as a symbol of dependence and high prices in the last few months. It is through the project for the expansion of the gas storage in Chiren that our country will be able to reduce its dependence, as well as to achieve better price levels of blue fuel.
RES are non-alternative and there should be no thinking in another direction, they are the tool that will enable us to achieve greater independence, said the executive director of the Electricity System Operator Angelin Tsachev. According to him, however, only with renewable energy will it be difficult to cope with the energy transition, basic zero-emission energy is needed, he said.
At the moment, our electricity system and energy mix are extremely well balanced. We may have a problem with the adequacy of no more than 4 hours a year, unfortunately in most European countries, which rushed to join a large number of RES, this is no longer the case, said the director of ESO. Tsachev said that the whole green transition should take place in the conditions of preserving the adequacy of the energy system and the security of electricity supply to each consumer. According to him, this means a gradual reduction in the energy produced from coal and gas and a smooth entry of renewable energy sources. At the same time, storage systems are being developed to allow renewables to be balanced. According to him, nuclear energy has no alternative, and the green transformation in the specific country must find its model.
According to him, at the moment Bulgaria is a major exporter of electricity in the region of Southeast Europe - 10 million megawatt hours were exported and consumed last year. With regard to renewables, he said that for 21,000 megawatts, applications for connection to the network have already been submitted, increasing by 3-4,000 megawatts per month. In addition, small projects in the medium voltage network are developing faster, which means a serious load.
Schneider Electric's general manager for Bulgaria, Albania, northern Macedonia and Kosovo, Radoslav Koshkov, said at the forum that it is normal for technology companies to have sustainability programs and to be ahead in this regard. Green transformation has two aspects - technology and people, which we often overlook, but that is the part that makes the transformation, he said.
Schneider has a program in which the team in each country presents its plan of what priorities it will cover. One of the initiatives is to work with universities and trainees to work in roles affecting this sustainability program. We are producing smart technologies that give us the decision on how to use energy more efficiently, he said, adding that crises that hit us, such as the pandemic, are accelerating digitalisation. Koshkov said that young people come to the company prepared on this very topic with ideas and requirements on how to be greener in our daily lives as people and in business.
Violeta Cogalnicanu, director of infrastructure and energy efficiency at the Energy Community, announced at the forum that the Western Balkans have an energy potential of 2,000 MW, according to the most conservative energy estimates.
According to the chairman of Bulgarian atomic forum Bulatom Bogomil Manchev, it is important for our country to have an energetic vision for development in the coming decades. We have 2 nuclear sites now - Belene and Kozloduy NPP. And our vision is to develop 4,000 MW of new nuclear power over the next 20 years. Only through the development of nuclear energy and green hydrogen will it be possible to meet the requirements of the green deal by 2050, Manchev is convinced. He recalled that at least 4 full terms of government are needed to build a nuclear bloc. This political pun in the last year and a half has slowed us down even more and we can now think of new nuclear facilities in 2035 and 2045, the expert said. He recalled that third-generation reactors can quickly adjust their capacity to 70% of their capacity. In the current geopolitical situation, only China could complete the Belene NPP project because it has the technology and knowledge. This can happen, but the state must be 100% owner of the plant, Manchev said.
Investments are in our DNA
Investments are in our DNA and we are already looking a few steps ahead. This was announced during the forum by Tim Kurt, CEO of Aurubis Bulgaria. He explained that his company is looking strategically ahead and in its development in the next 10-15 years. That is why the green transition is important
We now believe that we are good neighbors and partners in the countries of the Highlands, including the mining industry in general, said Kurt.
There is no fast, cheap way to energy security - we will pay for it and it will not happen quickly. This was announced at the conference by Tim Yeo, chairman of the Institute for Nuclear Defense from Great Britain. He said Europe had failed to prioritize its energy priorities for more than a decade. Germany, on the other hand, decided to close its nuclear power plants for political reasons, not for technological ones, and this made the situation worse. In the end, this has now affected carbon emissions and their levels have risen sharply, it became clear the explanation of energy experts. According to him, small modular reactors may be part of the solution to the current energy puzzle.
We all share the goal of a green transition and an emissions-free economy. But now we see the big challenge here. This transition is a huge technological, economic and social challenge, said Yves Liu Stanf, Manager of TotalEnergies EP Bulgaria. He explained that his company has set ambitious goals globally and is already transforming. "We want to be part of the decision on the energy transition," he said. He reminded that TotalEnergies has an ambitious program and will become an electricity producer in ten years. Part of the oil business will also be preserved.
Secure deliveries and facilitated processes for investments in RES
It became clear at the conference that big business in our country is the only one that has managed to improve its energy efficiency in the last decade. At the moment when energy is decarbonized and part of the heavy industry will be crossed on this road, explained Ivaylo Naydenov, Executive Director of the Bulgarian Federation of Industrial Energy Consumers. He was adamant that one thing is clear for business - companies are interested in receiving low-carbon energy supplies at an affordable price and security of supply.
The renewable energy sector in Bulgaria can develop much better, but for this purpose three things must happen. One is a clear regulatory framework to provide incentives for investors and their investments. This will make it easier for the banking sector to finance projects, according to Teodor Karaivanov, manager of ProCredit Bank EAD. He gave the example of Greece, where private investment is currently making a significant contribution to the rapid development of solar and wind projects. According to Karaivanov, the key to a project are the EPC constructors, the quality construction and the low cost of the received energy. This will make more and more people move in this direction.
Bobov Dol Photovoltaic Park
At the end of next year, the first photovoltaic park in Bulgaria is expected to be built, located on the ash dump of a coal-fired power plant. This will happen near the Bobov Dol TPP and a building permit has already been issued. This was announced by Kristina Lazarova, co-founder of the Brown to Green platform, which facilitates the implementation of the project. The plant has plans to set up a battery farm and even produce green hydrogen in the future. Separately, four companies have expressed interest in working in the future industrial zone, which will be built in the area of ​​the TPP. Lazarova also demanded that the state be more active in administrative procedures, which are currently quite cumbersome in green investments.
It is good to urgently change the National Climate Energy Plan and the accompanying energy documents, said Martin Vladimirov, director of the Energy and Climate Program at the Center for the Study of Democracy. According to him, these documents must keep pace with the new geopolitical situation in the region and be supportive of industry. According to him, Bulgaria has a good and diversified energy mix. Energy connectivity in the region is also good. According to CSD analyzes, it is quite possible that by 2050 the whole of Eastern Europe will be completely decarbonized with the necessary investments. And this will not cause confusion and destabilization of the energy system, Vladimirov was adamant. The key issue for Bulgaria remains the issue of energy poverty. Here we do not even have a definition of this term yet, and the liberalization of the energy sector should happen by 2024, energy experts remind.