EIB President: Investments aimed at reducing energy dependency must be worked on
According to Werner Hoyer, the challenges of the green deal require huge investments and we cannot hide behind any of them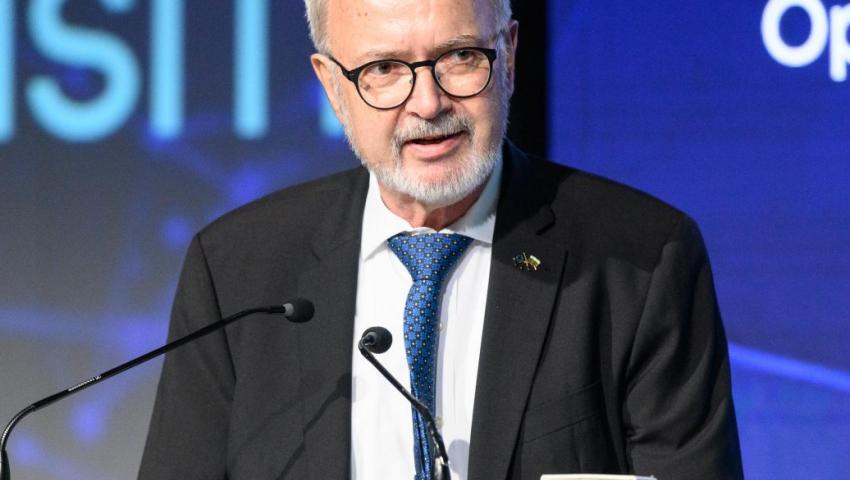 We may not be too modest, despite the difficulties and circumstances we are going through. It is inspiring to me that young people want to take us to the economy. It is our common duty to implement such ideas. We live in times of crisis, the pandemic is not over, and Russia's invasion of Ukraine has created a humanitarian tragedy and raised food and energy prices globally. We are in a climate of emergency and we must meet the goals of Paris.
This was stated by the President of the European Investment Bank Werner Hoyer during the international conference Green Transition 2022 organized by Dir.bg and 3E-news: "The Green Deal - Innovation, Investment and Fair Transition".
According to him, we may have only a few years left to avoid the worst.
"These challenges require huge investments and we cannot hide behind any of them. At the European Investment Bank, we are committed to our work with Bulgaria and other Member States to make such necessary investments and overcome such challenges," he was adamant.
Werner Hoyer pointed out that funds are currently being redirected to Ukraine from Europe, which cannot be used at the moment for one reason or another, but can be redirected to such new projects related to the green transition.
"Russia's aggression has led to a collapse in the global energy system, causing difficulties and increasing uncertainty over energy supplies. This has brought to the fore Europe's dependence on Russian supplies. We need to overcome these difficulties and make investments quickly.", added the President of the EIB.
According to him, the bank will also contribute, having already financed 10 billion euros for energy efficiency projects.
"We have decided that by 2022 all the projects we have financed must meet the Paris targets. The EIB is one of the largest investment banks in the world, ie we have a politically motivated goal and we must respect it when implementing it, as we realize our investments, and they have so far been for over 1 trillion euros, "Hoyer added.
The President of the EIB pointed out that work should be done on investments aimed at reducing dependence on energy supplies.
"Especially at a time when Europeans are at a disadvantage, we are several years ahead when it comes to green energy. However, we must not turn a blind eye to the difficulties. Not every coal mine miner will become a clean energy expert. "We are working to count on a new loan for the green transition. We are involved in fair transition projects by providing consulting services," he added.
According to Werner Hoyer, business must also support green energy projects in order to be successful.
"Sometimes we need to look for money in the open market and we need to persuade investors to give it to us. Things need to be clear and technically clear. That is, only projects that are technologically sustainable are funded. We work to help the rapid implementation of the green and digital transition ", concluded the President of the European Investment Bank.