The energy poor are looking for solutions to high energy prices by renovating buildings
Continuation of the programs for renovation and inclusion of single-family buildings was discussed by citizens and experts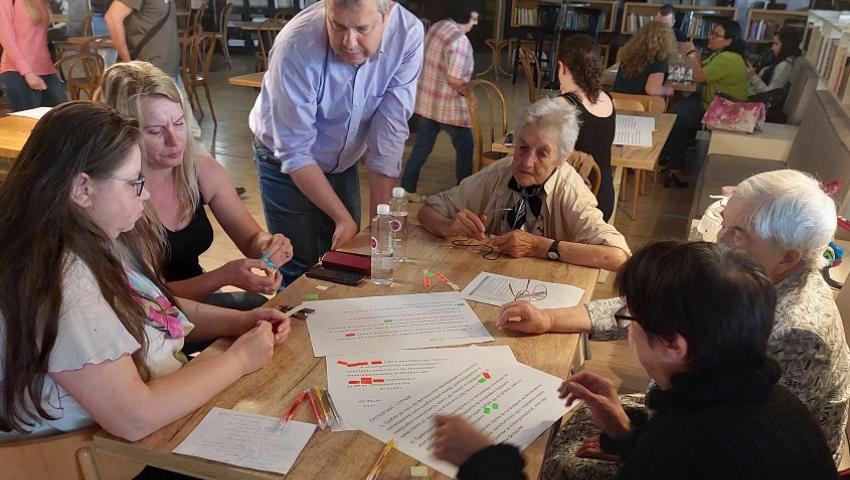 Citizens are not only willing to participate in renovation programs, but also to co-finance the implementation of projects. These are the results of a sociological survey and focus groups of the Center for Energy Efficiency EnEffect, the municipal network EcoEnergy and the Center for the Study of Democracy. They were presented at a civil discussion held today at the National Palace of Culture with the support of the international project "Fair Energy Transition for All". The study confirms the firm position of the professional community that measures to renovate buildings are what is best perceived by citizens and has the most serious positive effect on bills.
In the context of the energy and economic crisis, the renovation of buildings is once again on the agenda as the most sustainable and effective measure to combat poverty. However, the rehabilitation programs under the National Recovery and Sustainability Plan have not started yet, and the next heating season is already on our doorstep with new, higher prices for electricity and heating, commented the experts of the forum today.
Specific policy recommendations were discussed at the conference, which the participants in the discussion analyzed and ranked in order of importance. Central among them were the need to continue the rehabilitation programs and the inclusion of single-family buildings in them, support for domestic renewable energy installations and the improvement of public transport.
"Prices will not get lower and next winter will be difficult, so we must do what we can to protect ourselves. Rehabilitation programs are good, but they reach few people. There needs to be more information, an understanding of what can be done, "said Damiana Petkova, 74, who lives in a social housing facility in Sofia. "Housing conditions are not good, it is constantly humid, heating is difficult in winter and this affects our health."
"Such events are very sobering for people who are involved in politics and are often detached from real life," said EnEffect Executive Director Dr. Dragomir Tsanev. "Citizens' desires are to live better and healthier lives, and they are willing to invest in them as long as they are given the opportunity. However, change does not happen from today to tomorrow, and unfortunately political decisions, the results of which take time, are rare in our country. We urgently need more political will and courage to make renewal programs really useful for more people. "
The political recommendations are to be discussed at a number of professional forums, including the upcoming national round table "Sustainable financing of energy efficiency and renewable energy projects", which will be held in Burgas on June 2-3. The final recommendations will be presented to the executive at the end of the summer in order to influence the structuring of the funding programs under the Recovery and Sustainability Plan and the Operational Programs.