Petkov: The gas from the USA is already traveling to Bulgaria, the tankers arrive on June 8 and 23
If the EU allows exemptions from the embargo on Russian oil for some countries, Bulgaria will be among them, the Prime Minister expressed confidence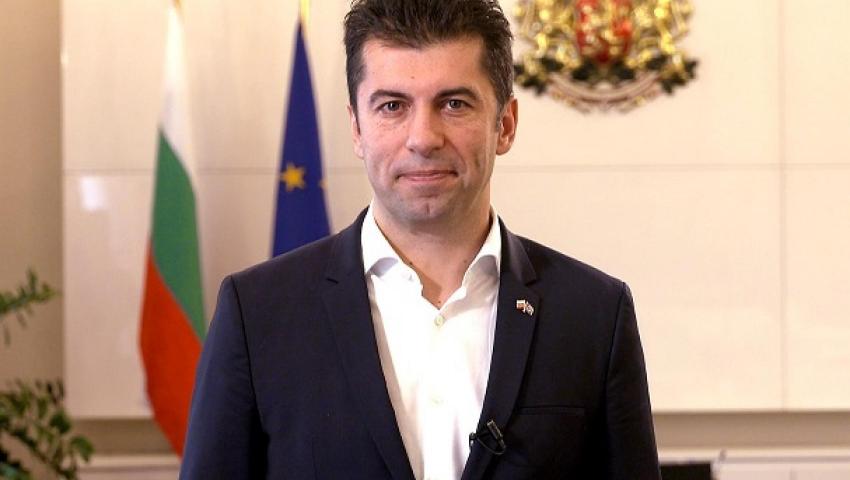 The agreed liquefied gas from the USA is already coming to Bulgaria and both tankers have already left. One will arrive on June 8 and the second on June 23. This was stated by Prime Minister Kiril Petkov on Nova TV. He added that the supply contract has already been signed directly with a US company and there are no intermediaries. The exact price that Bulgaria will pay for it is also known. However, Petkov declined to name the company, explaining that countries around the world are currently looking for a place to buy liquefied natural gas.
He reiterated that blue fuel from the United States will be delivered at a lower price than that of Russia. And with all the other steps the government has taken to provide alternatives to supplies suspended by Gazprom, the final price of Bulgarian consumers should become equivalent to that of Russian gas. Petkov added that in parallel with the contractual supply of American liquefied gas, while he was in the United States, such contracts were agreed from Azerbaijan. They will be available on July 1, regardless of whether the new interconnector with Greece is ready by that date and can work. According to him, the Greek connection is very important, but it is not key for the supplies from Azerbaijan and it is not true that without it we could not get Azerbaijani blue fuel.
"When Gazprom's gas was cut off, we had to find an alternative quickly. We reviewed all the options. In the US market, the price is a quarter of that in Europe. I wanted to prove that Bulgaria is not dependent, it can defend its interests and no one can unilaterally shake our hands ", Petkov was categorical.
Petkov noted that last September Bulgaria unilaterally refused to receive significant quantities of Azeri gas. By which act she lost hundreds of millions, because the blue fuel from Azerbaijan would have been much cheaper than the Russian one. "For some reason, we gave up 1/3 of the price and bought gas three times more expensive than Gazprom. All these months, this profit has gone somewhere. In my opinion, this is a function of corruption, "Petkov said.
Regarding the possible imposition of an EU embargo on oil imports from Russia and Bulgaria's position in this regard, the Prime Minister expressed confidence that our country will receive a derogation. According to him, if an exception is introduced for some countries, Bulgaria will be among them. He supported his confidence by saying that he had already discussed the issue with EC representatives and that the office of President Ursula von der Leyen had clearly understood that Bulgaria should be supported and included in the list of countries for which it will be allowed to obtain a temporary exemption from the embargo.
Petkov stressed that for us the situations with the refusal of Russian gas and Russian oil are different. If we have already managed to diversify our dependence on Gazprom from 95 to 0% for gas, this will not be so easy with oil from Russia in a purely economically viable way. He added that our European partners understand this.
Regarding the dissatisfaction of the carriers and their upcoming national protest, the Prime Minister commented that he understands the concerns and demands of the industry, but there are not many opportunities to respond to them. "If there were Bulgarian fuels with which we can subsidize them, it would be wonderful. But we don't have it, "he said.
Petkov noted that there are differences in behavior and communication with the state between the individual carriers. According to him, the smaller companies have not left the meeting, which became the cause of discord and protests. "Small carriers give me ideas that are not just about paying money and that can work. Some of the carriers have fixed contracts for transportation, fuel prices are rising and they are under pressure. I understand these people, "said the Prime Minister. However, he was adamant that the government would not succumb to purely political pressure from certain people whose sole purpose is to leave.