Delyan Dobrev: We have information that Bulgaria buys natural gas at 102 euros / mWh from the intermediary MET
We are giving the gas deals to the Ministry of Interior and the State Agency for National Security, said the MP from GERB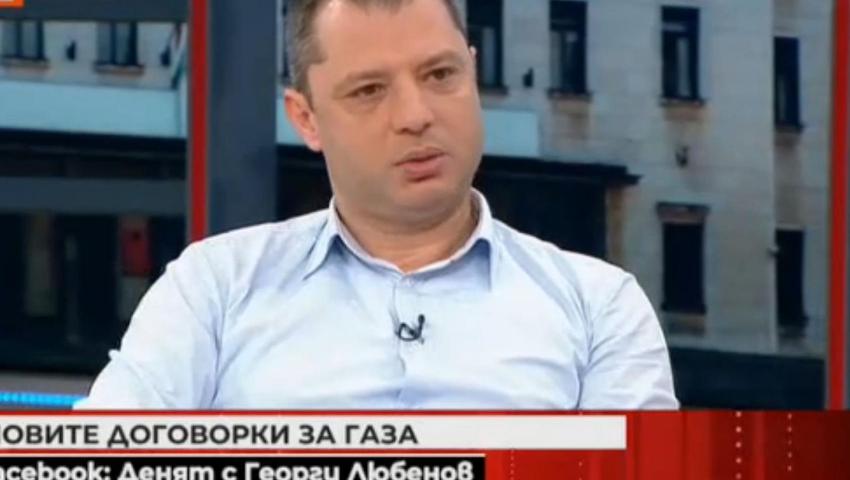 We have information that Bulgaria buys natural gas at 102 euros / mWh from the intermediary MET. At the same time, a part of this gas is sold by Bulgargaz back to it for 82 euros / mWh. This was explained to Trud newspaper by Delyan Dobrev, Deputy Chairman of the Parliament's Energy Committee and a member of the GERВ.
The intermediary is "MET", which was chosen to supply gas, is a company related to Russia. That is, we buy Russian gas again from a company related to Russia, but at higher prices. This company, in addition to Russia, is closely related to the government , because the director of the state-owned Bulgargaz was the director of the same company MET until the day he was appointed director of Bulgargaz. On the day he was appointed director of Bulgargaz, he started making deals with himself. There is a Law on Conflict of Interest, which apparently no one observes in this country anymore. And we would be very moral, we would to have some change that would lead to more transparency.
Our information is that Bulgargaz buys gas from this intermediary for 102 euros, ie we buy expensive gas from this intermediary, and sell part of it back to him for 82 euros. We will send a signal to the Ministry of Interior, GDCOP and SANS in connection with this scam. We buy at a high price, the broker pays all the commissions, distributes bribes along the chain, we pay him 102 euros and then sell him to the same broker for 82. He may not sell us this gas at all, but just invoice it for us, for the quantity you will buy back. This quantity is virtual, it doesn't exist at all. They only issue one invoice for the difference and get a difference of many millions.
It was decided to set up a temporary parliamentary commission to investigate the suspension of Russian gas supplies. I hope this commission will find out why we have been buying Russian gas again for a month now, but over 30% more expensive, which costs the Bulgarian consumer over BGN 100 million. Why was it necessary to introduce intermediaries between the gas seller and the buyer on gas. I hope in this commission to prove to our colleagues from the ruling coalition that we are buying Russian gas again, but we are paying it with hundreds of levs in a surcharge per month. This can be proved by the indicators of the instruments that measure the input and output quantities from the country.
The moment the government informed us that Gazprom had cut off supplies, they told us that in the coming days or weeks all European countries would be cut off from gas. There is a difference between Bulgaria and Poland: it turned out that when the Poles were cut off from gas, they started buying cheaper gas, firstly because they have no intermediaries, and secondly because they buy it from Germany, where the price under the Russian contract is higher. Poles also buy Russian gas, but in our case, instead of the lower price, as in the case of Poles, the price becomes higher by 30%, because the price of Russian gas for Greece is higher. The Greeks pay more for Russian gas, then the Greeks put a mark-up, the mediator of power "MET" puts another mark-up and we pay all mark-ups in the chain, a total of about BGN 100 million more.