From June Bulgaria will receive liquefied natural gas at prices lower than the current ones at Gazprom
Prime Minister Kiril Petkov met with US Vice President Kamala Harris to discuss energy supplies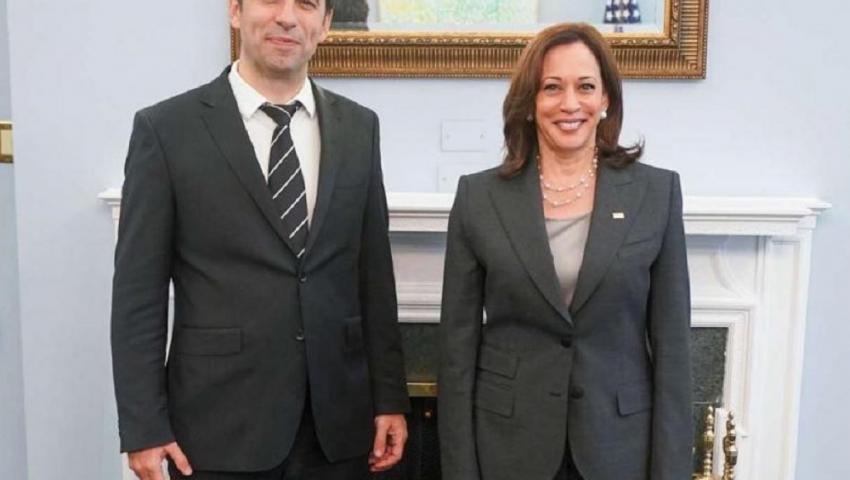 Prime Minister Kiril Petkov met with US Vice President Kamala Harris. During their conversation at the White House, the two discussed the strategic partnership between Sofia and Washington and the possibilities for deepening cooperation in the interests of both sides. This was announced by the government information service.
The war in Ukraine was also an important topic of the meeting between Petkov and Harris. The Bulgarian Prime Minister pointed out that what is happening in Europe is a clear sign of the need for accelerated and real measures in the energy sphere. Vice President Kamala Harris congratulated Bulgaria on its decisive actions in defending its energy sovereignty. For his part, Prime Minister Petkov pointed out that the partnership between Sofia and Washington is an important part of achieving Bulgaria's gas independence, along with solidarity with the EU.
It was also agreed to make real deliveries of liquefied natural gas to Bulgaria at prices below those of Gazprom, which will start in June. The government did not give details of what prices and quantities were agreed during the meeting. Probably the entry point for the deliveries will be the Greek terminal "Revitusa", where there is free capacity, people familiar with the matter comment. The question of who will be the supplier of natural gas and the recipient will probably be Bulgargaz remains controversial.
The consumption of natural gas in our country in the summer is significantly lower than in winter consumption and therefore the suspension of supplies to Bulgargaz by Gazprom is not yet felt by businesses and households.
Earlier in the day, Prime Minister Kiril Petkov held talks with Secretary of State Anthony Blinken at the State Department. The two discussed the possibilities of partnership with the United States for energy diversification of Bulgaria and the region. Petkov and Blinken also discussed the modernization of the Bulgarian armed forces, as well as the stability and development of the Western Balkans.