Bulgaria supports the idea of the EC for a joint platform for joint purchase of natural gas
Alexander Nikolov: Establishment of a regional gas coordination center in Bulgaria will improve European energy connectivity and coordination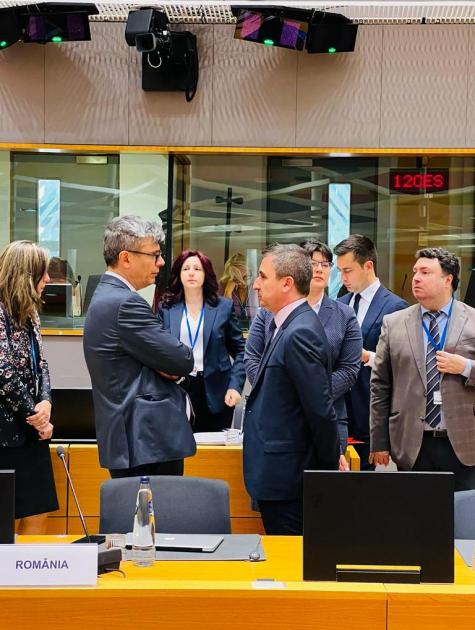 Today (May 2), the Minister of Energy Alexander Nikolov is in Brussels to participate in an extraordinary meeting of the EU Energy Council. The ministers discussed the suspension of natural gas supplies to Bulgaria and Poland by the Russian monopoly Gazprom. The Council unanimously declared its solidarity with Sofia and Warsaw, and condemned the actions of the Russian supplier company as a gross breach of existing treaties. "We are convinced that preserving the unity of the Union, sharing solidarity and uniting the efforts of the member states is the right way forward in the current unprecedented situation," said minister Nikolov in his speech.
He stressed the importance of coordination between Member States to ensure the necessary gas supplies. "Bulgaria supports the European Commission's proposal for a Joint Platform for General Purchases of Natural Gas.
The agreed regional working group as part of this platform will be a good opportunity to discuss a number of energy disruption scenarios and find solutions in coordination and solidarity. Bulgaria is in close cooperation with the European Commission and is working on detailing the parameters and refining the scope of the group, whose first meeting will be held on May 5 in Sofia, "said the Minister.
Another important topic that the ministers discussed was the diversification of energy sources. "Accelerated work is underway on the technical completion by the middle of the year of the gas interconnection with Greece. The effective commissioning of the interconnector is of key importance for the real diversification of gas flows in Southeast Europe, "said Alexander Nikolov.
The gas connection is expected to be put into commercial operation in the autumn of this year.
Bulgarian Prime Minister Kiril Petkov is leaving on May 3rd to inspect the progress of the construction of the interconnector in Greece. He will also attend the official start of construction of the LNG natural gas terminal, which will be built offshore near Alexandroupolis.