The Bulgarian Development Bank and the Fund of Funds have promised new rules for financing green projects
The lack of long-term RES contracts remains a major obstacle to financing green investment in the banking sector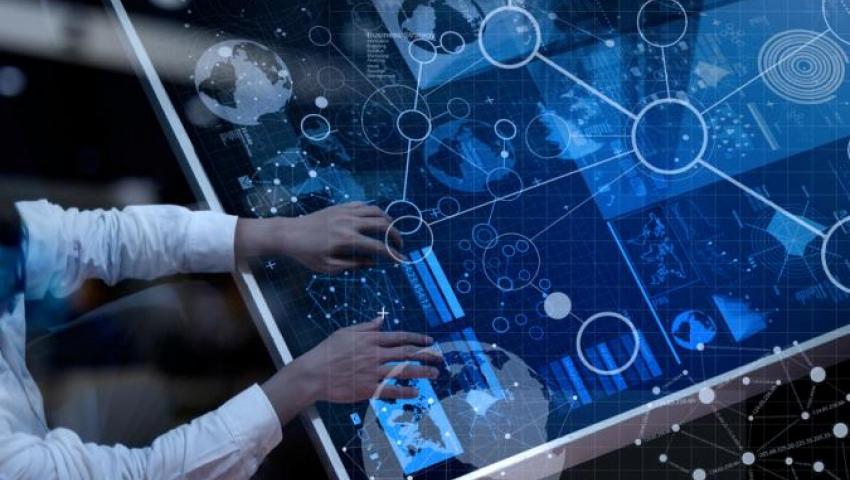 Raya Lecheva
By the end of the year, we will have instruments that will meet the needs of small and medium-sized enterprises (SMEs). Sofia Kasidova, Director of Strategic and Sustainable Development of the Bulgarian Development Bank (BDB), commented on this at the conference "Accelerate Green - Policies and Practices for Stimulating Green Investments in the Economy". BDB is in the process of a large-scale project with an external partner to review the processes and such financial instruments will be created that will be most suitable for business, Kasidova promised. This goes with a very heavy legislative framework in favor of SMEs, she added. The Bank is working on the possibility of financing unsecured projects, providing guarantees from the European Investment Fund, options for lower business participation and prioritizing projects for business transition to a sustainable economy. A new measure for the recovery of SMEs through innovations in energy efficiency will be opened soon, Kasidova stressed.
The Fund of Funds has already accumulated a resource of 1.2 billion levs through 15 financial instruments in four areas - environment, urban and rural development, SMEs and local economy, said at the forum Martin Gikov, Executive Director of the Fund of Funds.
In addition, a resource of about BGN 100 million for the rehabilitation of small and medium enterprises will be launched soon, Gikov explained.
The new operational programs are expected to start in September
Currently, the Fund is also restructuring for the new programming period 2021-2027. The partnership agreement on the operational programs is expected to be signed in May and to be launched in September, Finance Minister Asen Vassilev told 3eNews. The Fund's task now is to mobilize public and private funds because it provides funding to startups and small businesses. Under the Innovation and Competitiveness Program, major projects to be funded include electromobility, energy efficiency and green energy. Gikov named the insect protein project of the innovative technology company Nasekomo as one of the successful projects the Fund has funded.
Under the Environment Program, the Fund implements a financial instrument for investments in the water supply and sewerage sector, for energy efficiency in water supply and sewerage and loss reduction, such as projects in Smolyan, Ruse, Burgas, Stara Zagora. Under the Growing Regions program, the Urban Development Fund has been established, which finances the purchase of electric vehicles on favorable terms, more favorable conditions for financing geothermal energy projects, and renewable energy sources in public buildings. Gikov stressed that an investment platform for green investments has been created and the Fund of Funds provides free assistance for the preparation of projects. The fund is also involved in the work of the National Decarbonisation Fund, the financing of which will be supported by the European Investment Bank.
More than 1 billion euros have been allocated for about 6,000 projects in Bulgaria, said Lilyana Pavlova, vice president of the European Investment Bank. These funds have accumulated nearly 2.7 billion euros, Pavlova said. In each project it is important to take into account the regional specifics and the specific needs of business for proper financing of the Green Transition. If the bank co-finances 50% of a normal investment, today it allocates up to 85% for energy efficiency, renewable energy sources and reduction of greenhouse gases. The plans are to allocate 1 trillion euros in investments in climate and sustainability by 2030. On average, 50% of the activities financed by the Climate Bank of Europe will be towards green transformation and a green environment.
In order to stimulate green investments, we must properly use the potential of green financing, Pavlova said, so ESG (Environmental, Social and Governance) reporting is extremely important. It provides transparency and puts sustainable investments at stake. If they do not speak the same language, capital markets will not speak efficiently. The green bond market is developing significantly to increase the accountability of sustainable financing.
According to Remke, UN Deputy Coordinator of Sustainable Stock Exchanges, the lack of transparency and information is the main problem for the establishment of ESG reporting in countries. The Bulgarian Stock Exchange will be the 62nd to require and make ESG reporting, Remke said.
Banks want clear rules for financing RES and guaranteeing long-term contracts
"The rules for new energy capacities set out in the Recovery and Sustainability Plan should be clear, fixed-price contracts and long-term contracts should be guaranteed. Without this, RES cannot be financed with a horizon that exceeds 10 years, said Teodor Marinov, executive director of the United Bulgarian Bank (UBB). According to the project for energy certification of the building stock in the country, there is a problem. Public information is that for less than 1% of buildings there is such information, and without assessing in practice what we have as emissions we cannot measure them, he said. How are the banks doing at the moment? - through proxies and determining the year of operation of the building, insulation and others. A sensible policy is needed to renovate the country's car fleet. We need a well-structured policy with incentives and fleet renewal policies, because if this is not done, we will continue to pollute and be among the most polluted countries in the world.
He pointed out that the bank has approved its climate commitments to reduce CO2 emissions by 30% from the electricity it uses. It will strive to reduce by 40% the emissions from the issuance of mortgage loans and 30% from the emissions from the leasing business of KBC Group by 2050.
According to Asen Yagodin, executive director of Postbank, banking institutions have problems implementing EU requirements. ESG regulations are published before there is a uniform assessment methodology, there is no register of emissions and savings of carbon emissions. A working group of the Association of Banks in Bulgaria has currently been set up, but it is unclear about the criteria for the money provided in the European budget under the Green Deal and how it will reach the banks. A change in procedures and processes related to environmental and social risks is needed, Yagodin said. We are creating for the 2013 assessments of technological and social risk to have a climate component. The bank grants green loans to small companies for the production of small RES capacities and investments to improve the energy efficiency of small companies. It will allocate EUR 100 million targeted for the construction of green capacities and direct investments for increasing the energy efficiency of enterprises.
The topic of ESG should not be a new regulatory control, it should be involved in every action we do, commented Tsvetanka Mincheva, CEO of Unicredit Bulbank. The bank will soon work 100% without plastics. But the big carbon footprint of banks comes through what they finance. And if by 2030 the bank will be green, then the goals are by 2050 and the entire portfolio it finances will be for green projects. Digitalization is one of the tools that will help us reduce our carbon footprint and we will invest 2.8 billion euros in this area to become a more digital bank, said Mincheva.
And if we used to strive to attract 200 million individuals to the financial system, now our commitment is to achieve net zero emissions by 2050, said Vanya Manova, manager for Bulgaria, Northern Macedonia, Albania and Kosovo in Mastercard. The ambition is to become a climate payment technology company, Manova added.
The world plans to invest $ 75 trillion in green projects, and the prosperous countries are those with a protected nature, said Sasha Bezuhanova, founder of MOVE.BG and part of the Green Restart coalition. If we want Bulgaria to be among them, we must create Sustainability officers in all institutions, and part of the resource to be directed to stimulate research in collaboration between business and the scientific community.
Borislav Sandov warned financial institutions to be careful with greenwashing
Business cannot be done on a devastated planet, Minister of Climate Policy and Minister of Environment and Water Borislav Sandov commented at the conference. Banks are making this transition possible and making it faster, he added. But he warned that they should be careful with greenwashing. Counterfeit advertising is a nightmare for modern society. Often the implementation of green causes is used only for advertising. The fact that they are fulfilling green causes because they have planted 100 trees does not mean that after 10 years these trees have survived, constant care is needed in the process of their growth. They must meet the needs of consumers. According to him, it is crucial that the new generation be part of the dialogue on climate transformation, because young people may be 25% and have no voice, but they are 100% of the future.
According to Boyan Rashev, managing partner at denkstatt, there are two basic conditions for a green transformation, the most important condition being economic freedom. Whatever we say, Sofia is becoming cleaner, he said.
Business loves pragmatics and expects pragmatic solutions, said Manyu Moravenov, chairman of the Center for Sustainable Finance and Energy.