Petkov: Today we are submitting a second proposal for payment with the road builders
ITN deputies voted against yesterday, with which the payment of BGN 655 million did not pass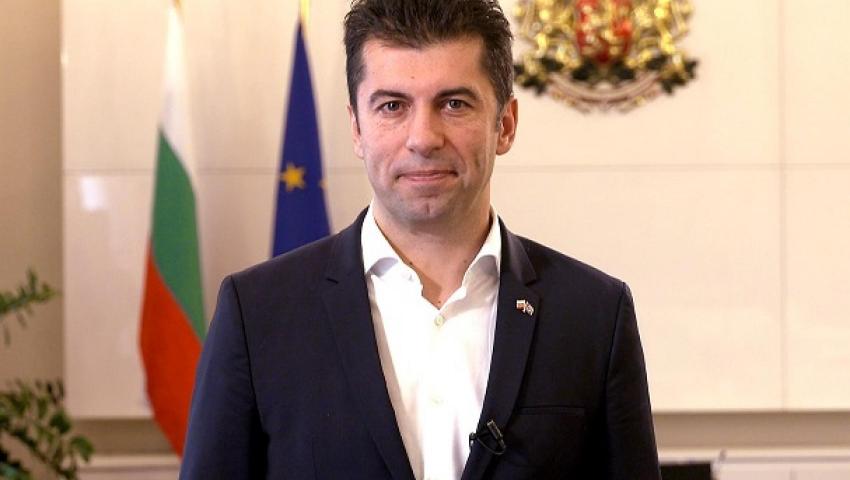 A new proposal for approval of the payment of half of the amounts owed by the state to the road builders will be submitted to the parliament today. This is what the Prime Minister Kiril Petkov wrote on Facebook after yesterday the deputies in the plenary hall rejected the previous one. Deputies from three of the four ruling parties voted in favor, but the ITN voted against, with the proposal failing, garnering 102 votes in favor and 108 against.
According to Petkov's post, he promised the road builders he met yesterday afternoon that they would receive BGN 655 million immediately. However, this did not happen after the vote in the plenary hall. Therefore, a new proposal for the payment of the promised money will now be submitted.
"I promised the construction companies that BGN 655 million will be paid immediately, and the remaining 50% - after an inspection and approval by parliament. This decision guaranteed, on the one hand, BGN 655 million immediately for the builders, and on the other hand - a working mechanism for transparent spending of funds in front of the eyes of the whole society. We continue the Change, BSP and DB did exactly what I promised the construction companies today ", the Prime Minister wrote on Facebook.
In his post, he also published a photo on the board in the National Assembly, which shows that GERB-UDF, MRF and ITN voted against paying the builders. Of the DB, only one MP voted against the proposal, the rest were in favor. They abstained from "Vazrazhdane".
In this regard, Petkov notes that not a day will be lost and today the proposal for payment of the debts will be submitted to the parliament again.