Sofia will make a taxonomic analysis of several projects and whether they are eligible for funding under the Green Deal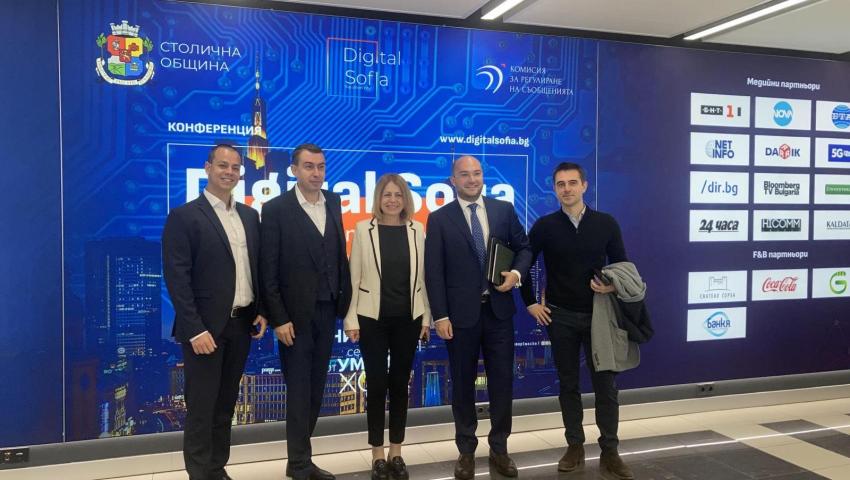 "Innovative solutions for efficient use of energy resources, reducing dependence on fossil fuels and carbon emissions in Sofia is our first task when we talk about new technologies in the management of the city. Therefore, we build facilities for renewable energy sources for heating municipal kindergartens, which reduces energy consumption. " This was said by the mayor of Sofia Yordanka Fandakova at the opening of the conference Digital Sofia The Smart city, which is being held in the capital.
"I am happy that Sofia is the first capital in Europe with taxonomic analysis. To this end, we have developed six large-scale projects, one of which is to implement hydrogen technology in public buildings to reduce conventional fuels." The mayor expressed satisfaction that Sofia is the first capital in Europe with such a taxonomic analysis, BTA reported.
"Thus, each project that the municipality will implement in the future will be in accordance with the Green Deal and financed against proven results," Fandakova said. She listed the projects in this direction, which the Sofia Municipality is working on.
The first is for green kindergartens and schools, the second - for electric cars for shared travel, which would save 15 thousand tons of carbon emissions per year. The third is for the big data center, which will monitor greenhouse gases, energy in MWh, extreme weather events and other data.
The fourth is for purifying filters that measure the level of fine dust particles in real time, the fifth - for the implementation of hydrogen technology in public buildings to reduce conventional fuels. And the last is a green electric railway line from Yana station to TPP "Sofia" for transport of RDF fuel. It would save more than 8,000 car courses a year, "Fandakova said.
She pointed out that the municipality is developing services for citizens to use public transport and parking in the city. "For several months now, the favorite way to pay in public transport is by bank card - now nearly 70% of all one-time tickets sold by the Center for Urban Mobility are electronic," said Fandakova, commenting that this makes travel more convenient and profitable.
A convenient way is online payment through the MPASS mobile application, "said the mayor. She also announced that Sofia was the first municipality to introduce the electronic application for building permits and other urban planning services.
"Nag.Mobile mobile application provides data from regulatory plans and others. Already 20,000 users have benefited from the mobile application. We have also developed 17 new electronic services for authorizing development procedures and approving detailed development plans, which shorten deadlines and guarantee more publicity.
Only from the beginning of March to April 11, 150 applications were submitted, which we made digital out of paper with an electronic approval sheet, "informed Yordanka Fandakova.