Maria Gabriel: Education is the basis of good preparedness for future crises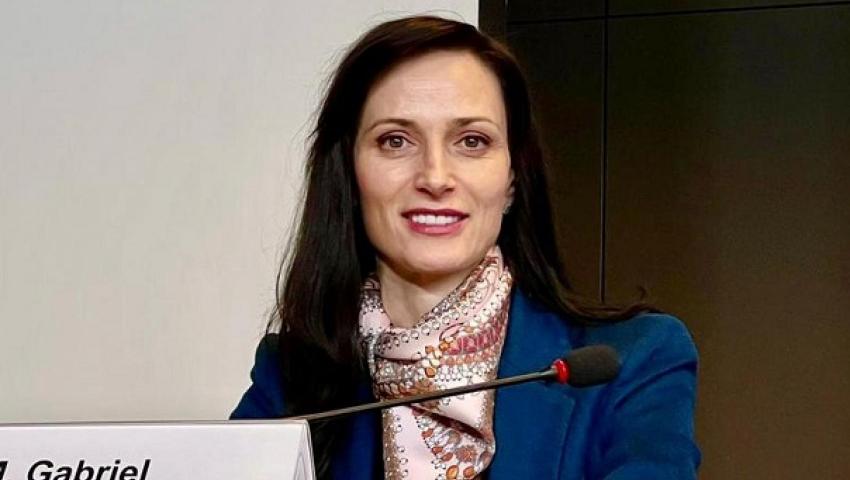 The sustainability of the European Education Area and national education and training systems in crisis were the focus of a debate by the Education Council in Luxembourg, attended by Bulgarian EU Commissioner Maria Gabriel, EU Education Ministers and Ukrainian Education Minister Sergei Scarlett.
"Two major crises have affected Europe in recent years - the COVID-19 pandemic and Russia's military aggression in Ukraine. One of the important lessons is that education is key to crisis response. Access to education and socialization at school are central to the personal development of young people. "With the Member States, we have been able to respond quickly and adequately - through coordinated action, the Erasmus + program and access to online educational content," said Maria Gabriel.
Commissioner Gabriel emphasized the concrete results of the emergency measures taken. The new instrument "Actions for Cohesion for Refugees in Europe" (CARE) allows countries to provide emergency assistance to Ukrainian refugees. The European School Education Portal has become a place to share experiences of integrating young Ukrainians into education systems, including by publishing teaching materials in Ukrainian.
The Bulgarian EU Commissioner paid special attention to the Erasmus + program. As a result of the measures taken so far, the beneficiaries can direct part of the funds to the projects to help Ukrainian refugees. Ukrainian teachers will receive support for their integration in the host countries, and qualified staff can be sent to the regions where refugees are accommodated. More than 3,000 Ukrainian teachers have full access to the eTwinning educational resources community and can start their own projects.
"We aim to support everyone who needs access to education. For Ukrainian students and teachers, I offer 200 million euros from the Erasmus + budget for 2027 to be available in 2023. The protection of researchers is just as important. That is why 25 million euros under the Marie Skłodowska Curie program will be earmarked for scholarships for Ukrainian researchers. This will allow 200 researchers to carry out their research work for 2 years at a university in a Member State or a country associated with Horizon Europe. I believe that, with well-coordinated action together with the Member States, we will find the most effective solutions for sustainable education systems in the long run. ", Concluded Maria Gabriel.
In order to implement the two proposals of the Bulgarian EU Commissioner, they are to be considered and approved by the co-legislators of the Council of the EU and the European Parliament.