Panda Labs' youth innovation program awaits ideas for the future of energy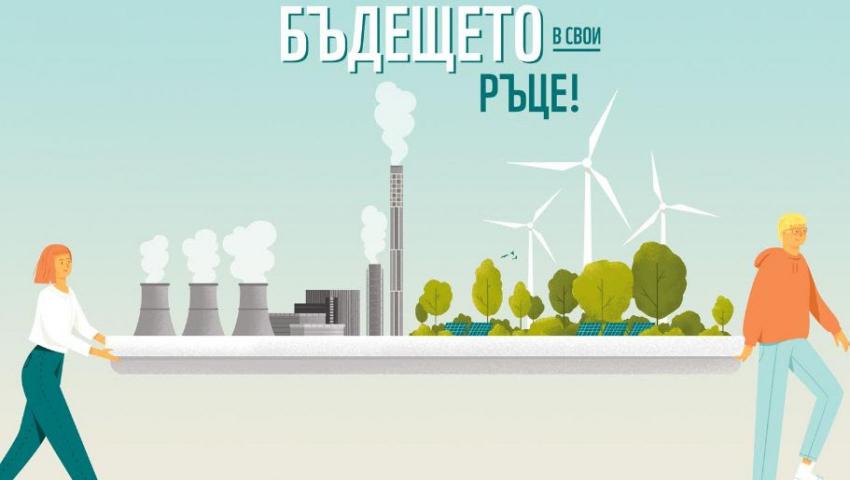 WWF Panda Labs' youth innovation program returns with an exclusive semester dedicated to the future of energy. Focusing on a fair energy transition and the development of coal regions, the semester is held simultaneously in Bulgaria, Northern Macedonia, Serbia and Montenegro.
Panda Labs focuses on active work with young people from coal mining regions through a series of trainings, hackathons, networking events and regional meetings. 100 high school students and 50 students from each country will be trained to develop sustainable, innovative business solutions and green start-ups in local communities. The main goal of WWF Bulgaria and its partners from WWF Serbia, ECO-TEAM Montenegro, Junior Achievement Bulgaria and Junior Achievement Macedonia is to lay the foundations for a responsible future in the regions where it is most urgent.
"If you are a person who is interested in business or green entrepreneurship, or you are an advocate for meaningful causes, then we are looking for you. WWF Bulgaria invites you to become part of the "Future of Energy" semester, to meet like-minded people and to help develop the coal mining regions in our country, "said Victoria Tabakova, WWF Youth Engagement Coordinator.
The preparatory part of the semester starts on April 6 (Wednesday) with a series of three webinars, which will present the challenges we all face. They will be followed by three lectures at Sofia University "St. Kliment Ohridski "and UNWE in the period between April and June 2022.
The Future of Energy is part of the Panda Labs Junior Fair Transition Program, which promotes renewable energy, energy efficiency, the circular economy and climate change mitigation and adaptation solutions. Its main objective is to contribute to a fair transition and the timely development of knowledge and entrepreneurial capacity among young people in the coal regions of the four countries.
"The program will work to build a regional network of 600 young people and give the next generation the necessary know-how to transform local communities and economies, in collaboration with key players in the process, such as local authorities, universities and research centers. It will inspire partnerships with schools and municipalities and motivate young people to stay and find business opportunities in their regions, "Tabakova added.
Junior Achievement Bulgaria has developed a program for education and youth entrepreneurship for high school courses to be tested in selected coal regions in the four countries of the project. The program starts on April 10 and aims to develop the knowledge, skills, confidence, entrepreneurial mindset and strong civic engagement of young people, which are crucial for their participation in the process of fair transition. In Bulgaria, the program will be tested experimentally in schools in Pernik, Bobov Dol and Kyustendil.
The program is part of the European Climate Initiative (EUKI) of the German Federal Ministry for the Environment, Nature Conservation and Nuclear Safety (BMU).