The state is preparing legislative amendments to facilitate green energy investments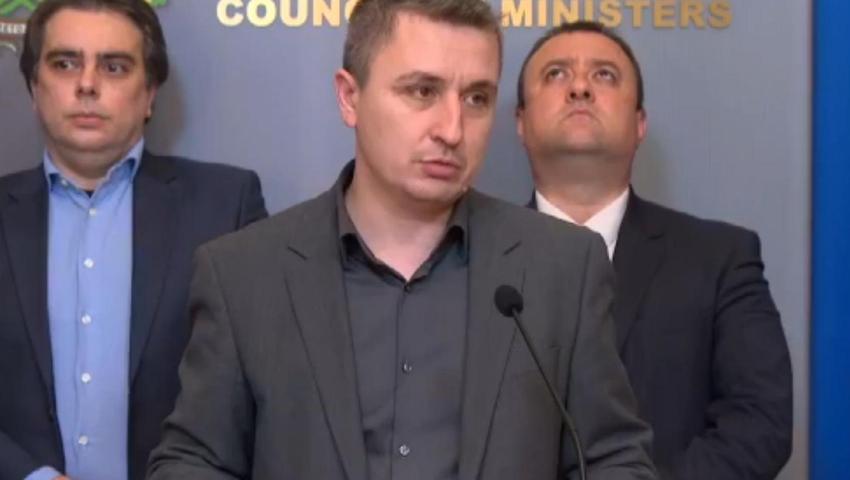 The state is preparing amendments to the Energy Act and the Spatial Planning Act to facilitate green energy investments. The aim is to make it easier for businesses and households to build their own green energy plants, government spokeswoman Lena Borislavova said after today's meeting of the Council of Ministers.
We expect this project to be put to a vote in the National Assembly in the coming days, said Energy Minister Alexander Nikolov. He reminded that the price of green energy is the lowest possible, and the government is negotiating with investors who would like to invest in renewable energy in our country. We will cooperate with all possible mechanisms for the costs of the electricity business to be reduced quickly, Nikolov explained.
We are in constant contact with the business and it has not been interrupted since December. There is no way to change the benefits every day. The prices of electricity, oil and gas change every minute on the stock exchanges, Nikolov reminded. The price of electricity is directly related to the price of gas. Compensation planning for business must be tailored to the context of the geopolitical situation. We observe everything and monitor the dynamic situation with prices. Of course, if possible, we will discuss the possibility of extending the compensation.
"I don't think the Lukoil refinery will have a problem. There are alternative oil supplies. There are no indications of a reduction in the flow of Russian gas. There is no way to predict all the moves during the war. This is absolutely impossible. He explained what we will do if there is a reduction in gas supplies.
"Compensation measures for business are scheduled for March 31. Of course, the possibility of their extension is not ruled out. As Minister Nikolov has already said, we can always sit at the table and talk," said the Deputy Prime Minister and Minister of Finance Asen Vassilev.
At the moment, the Lukoil refinery is working with over 40% of foreign oil supplies, not Russian ones, which could be raised to 100%. with the supply of liquefied gas. But then the price will be different. The moratorium will not continue after March 31. Then the energy regulator will decide on prices. There is no reason and I do not expect any dramatic changes in heating and electricity prices for household consumers. " , Vassilev was categorical.
Nikolov reminded that the state energy companies are currently working at maximum capacity and the goal is to limit the rise in peak electricity prices. The renovated turbine 1 of Chaira SHPP is also expected to start operating in the coming days. According to NEK's plans, the turbine is expected to become operational on March 15.