Cornelia Ninova: The government has a decision to build a new nuclear unit, most likely at the Kozloduy site
Weapons should not be sold and exported to Ukraine from Bulgaria, the BSP leader believes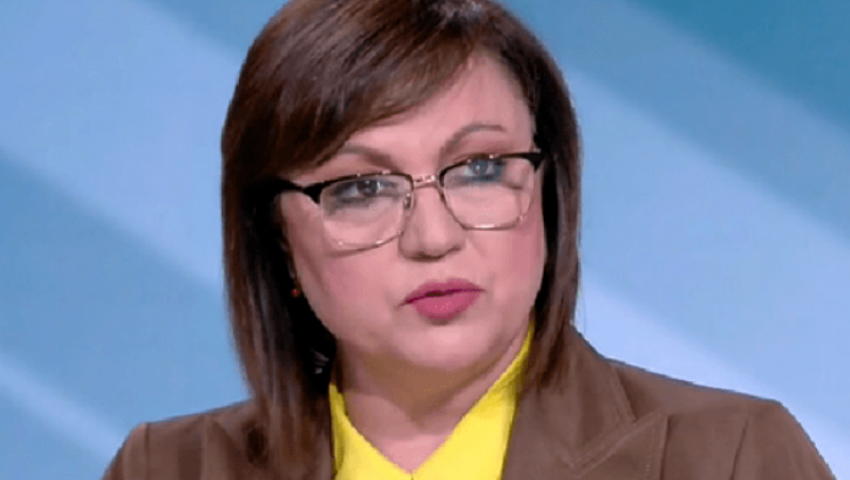 The government has a decision to build a new nuclear power plant in our country - most likely a new unit of Kozloduy NPP with the equipment purchased from Bulgaria. This was explained to bTV by the Minister of Economy Cornelia Ninova. It became clear from her words that our country will have a new nuclear power plant and the equipment purchased for the Belene NPP will be used for this purpose.
"In such a complex coalition, we have differences on various issues - with Belene and nuclear energy. Since yesterday, however, fortunately, we have made progress. There will probably be a new block in Kozloduy, "Ninova explained in an interview. "We insisted not only on Belene - thanks to our presence, our demands came to this - here we have a new result. We will have Unit 7 of Kozloduy NPP, said the BSP leader and Minister of Economy.
The initial idea, written in the coalition agreement, was to assess and analyze the possibilities of where it would be cheapest to build a new nuclear unit. So far, it is unclear whether the government has considered such an assessment.
A day ago, Finance Minister Asen Vassilev invited Greece to sign a long-term contract for the purchase of electricity from a new nuclear power plant in Bulgaria. The minister explained that such a move by Athens would give a strong impetus to the construction of the new nuclear power plant. "We will act extremely quickly, given that we have a buyer for this electricity," Vassilev said.
The solution to the conflict in Ukraine is to immediately stop hostilities and sit down at the negotiating table. We condemn the Russian side, but we think about Bulgaria and its economy, so we are against sanctions against Russia. They do not lead to the effect for which they are imposed, said the BSP leader. Ninova called on contemporary events not to be used to deny Bulgarian history.
The BSP's priorities are to help refugees and secondly, to ensure the security of Bulgarian citizens, Ninova added, reassuring that there are no problems in the food supply chain. "We have grain for the next two years and we have goods - the warehouses are full."
So far, there is no request from Ukraine for weapons from Bulgaria, Ninova added. The BSP's position on this issue is that Ukraine should not sell or export weapons from Bulgaria, she added.
It is irresponsible in an energy crisis and in time of war to disintegrate the government and leave Bulgaria without a parliament, Ninova is adamant and said that last night she found out about the resignation of Minister Yanev. Prime Minister Petkov informed her.