The TPPs in Maritsa East will be replaced by battery plants
Several companies from the United States and Europe are interested in building such in the energy complex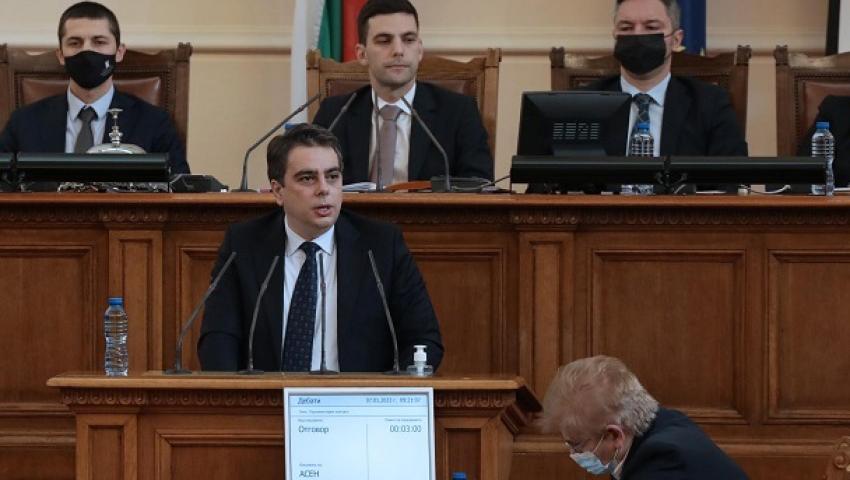 After talks in the United States and Europe, there is great interest from several companies to build a battery plant in the country. This was said by Deputy Prime Minister and Minister of Finance Asen Vassilev during the parliamentary control. He answered a question from GERB MP Krassimir Valchev about the commitments that the Bulgarian government will make with the Recovery and Sustainability Plan (NPRS) regarding the future of the Maritsa East complex, BTA reported.
Lithium-ion batteries have a life of 7500 charge cycles. The zinc-air batteries have 9,000 charge cycles, and there are iron and electrolyte batteries with a life of 25,000 cycles. We are talking about a minimum of 10-15 years of use. Batteries come at prices significantly lower than two or three years ago. However, we have stated very clearly that the idea is not to buy batteries, but to have battery factories and replace one local resource with another local resource, not with imports, said the Minister of Finance.
The batteries will be in the substations of the Electricity System Operator (ESO). The workers from the power plants will be hired to work in the battery factories after trainings and with fair remuneration, the minister added.
The main highlights of the NPRS are increasing the possibility of energy storage and expanding the basic capacities, such as geothermal power plants, said the Deputy Prime Minister.
Bulgaria has already committed to a 40 per cent reduction in the carbon footprint of the Maritsa East TPP complex and the closure of plants that do not meet environmental standards. There is no other commitment to close capacity, because the winter peak for the use of energy capacity in our country is 2000-2500 megawatts higher than the summer, added Asen Vassilev.
The possibilities for expansion of Chaira SHPP have been studied, but this will not happen with money from the National Plan for Recovery and Sustainability, Vassilev added.