Valentin Nikolov: Belene NPP does not have a construction permit, and at the Kozloduy site there is an approved EIA for a new unit
Tasko Ermenkov: BSP has always claimed that the project to be built is Belene NPP, it has many advantages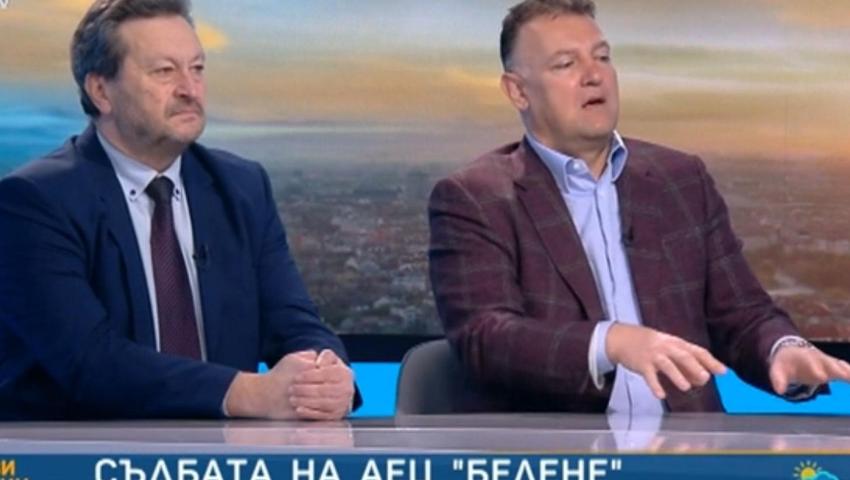 "I am surprised that someone has to explain the words of the government. Personally, if you ask me, if I have to choose between the two projects, I have to work at Kozloduy NPP. Its advantage, which most experts point out, is that the Belene NPP will have to be refueled with TVEL fuel, a Russian nuclear fuel. Replacing it will be very difficult and will take years, and Kozloduy NPP is powered by Westinghouse or other alternative fuels. Building a nuclear power plant is like a long-term marriage. I do not know how good it is to commit to Russia in the current situation and the presence of tensions with NATO, "said Valentin Nikolov, former director of BEH.
"The BSP has always argued that the Belene NPP should be built. Big investment costs have already been made there. So we will have a diversification of nuclear capacity. That way, there will be less loss of electricity on the grid, "said Tasko Ermenkov.
He is adamant that there are no "sparks in the coalition, only buzzing, as happens when a lot of electricity passes through power lines." "Naturally, if the expected independent report is in favor of Kozloduy, the BSP will not speak out against it."
According to Nikolov, there are already enough reports in favor of Kozloduy NPP, especially since Belene NPP does not have a construction permit, and in Kozloduy we already have an EIA. On this occasion, the Minister of Environment and Water Borislav Sandov announced in an interview with 3eNews that the impact assessment has expired and a new one will have to be made for the Kozloduy site. "At this stage we have to say that there is no real investment proposal for the new reactor. The old one has expired, and if new power is started there, an Environmental Impact Assessment procedure (EIA) must pass. "It has been more than five years since the EIA for the seventh reactor was made. If a new one is built, there will be other parameters. If such a proposal is submitted, it will be subject to an EIA procedure," Sandov explained.
"The important thing is that everyone agrees that Bulgaria should have more nuclear communities," Ermenkov said. Valentin Nikolov is of the same opinion and pointed out some data on the increase in electricity consumption in the coming years, which show the need for new reactors.
Nikolov cites data from the Electricity System Operator that if there are three million electric cars in Bulgaria by 2030, we will need two new nuclear units. If we have five million electric cars by 2050, we will need four new reactors. At some point, it will turn out that we need not only the Kozloduy site, but also the Belene site and other generating capacities, in addition to RES, Nikolov believes.