Maria Gabriel: A record number of 70,000 free DiscoverEU travel tickets for young people in 2022
Six new countries are joining the program this year, none of which is an EU member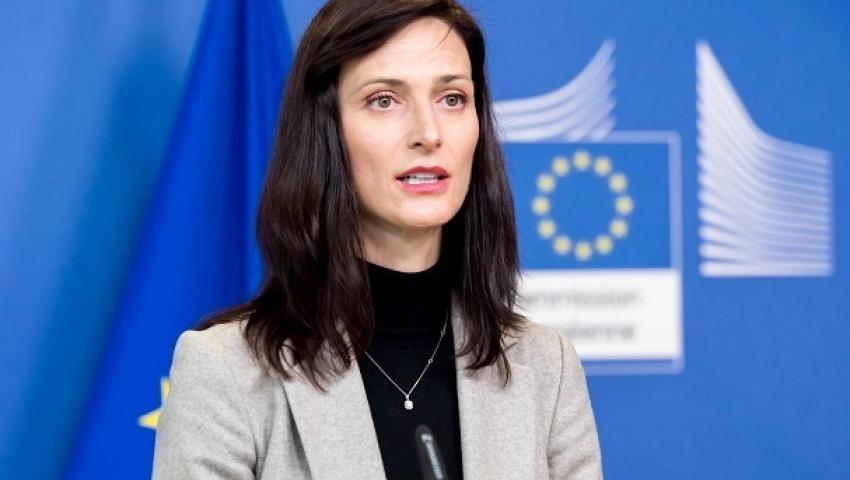 Today, in Strasbourg, at a joint press conference with the Chair of the Committee on Education and Culture in the European Parliament Sabine Verheyen, the Bulgarian EU Commissioner Maria Gabriel shared the news on the DiscoverEU program for 2022. DiscoverEU provides an opportunity for young people from the Member States of the European Union to travel for free to Europe, explore its diversity, study Europe's cultural heritage and history, and connect with people from across the continent.
"We have good news for 18-year-olds in Europe. So far, 600,000 young people have applied for the program and 130,000 have received travel cards. We are increasing the number of free travel cards and enabling 70,000 young people to gain experience, skills and access to new cultures," said Maria Gabriel.
Commissioner Gabriel clarified that there are two calls for applications - one in April and the other in October, with 35,000 tickets for each round of applications. A novelty is the accession of six new countries to DiscoverEU. These are Iceland, Norway, Liechtenstein, Serbia, Northern Macedonia and Turkey. Young people from these countries will be able to apply in April, and young people who have received travel cards will also be able to travel to these countries.
In addition, young people who receive a travel ticket will be entitled to a card for discounts on accommodation, cultural activities, public transport. In order to share experiences between the participants in the initiative, a platform "Meetings" of the European Youth Portal was launched in March, which will be organized by the national agencies under the Erasmus + program.
"Traveling is a valuable experience that helps young people develop important life skills. The new program is for everyone, including young people in rural and remote areas, and for those with fewer opportunities. I wish all participants success. And, thanks to them, let us speak in years to come of the 'DiscoverEU generation' as a community of values, respect for European culture, and a desire for openness to new friendships and enriching experiences, "concluded Maria Gabriel.