Kaloyan Staykov: All negotiations in the energy sector must be conducted in the context of an energy strategy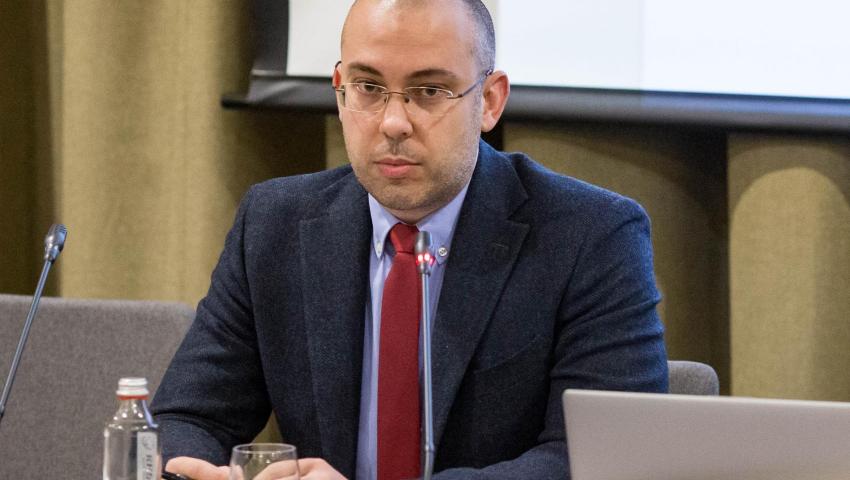 "In our country as a whole, energy policy is a great mystery. All the topics that can be expected to be discussed in the United States are certainly good, interesting, they would give impetus to the development of the sector and the economy as a whole. However, they must still be placed in the context of the energy strategy and the development of this sector as a whole. Unfortunately, there is no such approach in Bulgaria. Here we see that the governments like something that is popular, interesting, gathers some support and say - we will do it. "This was told to BNR economist Kaloyan Staykov from the Institute of Energy Management.
The topic of Kozloduy has been on the agenda for some time, but it is important how we put this topic in the big energy puzzle, said the economist.
Bulgaria has a great dependence on Russia, but we must not forget that the country is not a big consumer of natural gas, said Kaloyan Staykov.
"Together with Russian gas, we already have a long-term contract for the supply of Azerbaijani gas. Now, if something else is agreed on the supply of liquefied gas from the United States, it will certainly diversify the country's gas portfolio to some extent. The big question, however, remains what exactly we are going to do with all this gas. Moreover, this year negotiations for a new long-term contract with Gazprom are forthcoming. These three things escape me as a fit.
It is unclear what exactly the government will pursue, Staykov said.
The two agreements - for Russian and for Azerbaijani gas, contain a lot of binding clauses, the economist explained.
"We have a clause to buy natural gas or, if we don't buy it, to pay for it. Which means we need to be sure where we will place these quantities. And to these two contracts with quite binding clauses, if we add another long-term one with the same clause, the situation becomes much more complicated.
The negotiation of some quantities of liquefied gas from the United States can be used as a negotiating card in the upcoming talks with Russia, the same applies to the interconnector with Greece, he added. "In general, we are currently in a dark room and we are feeling the situation. We hope we will not hit the door ", commented Kaloyan Staykov.