ICGB will sell the free capacity of the interconnector with Greece through the PRISMA platform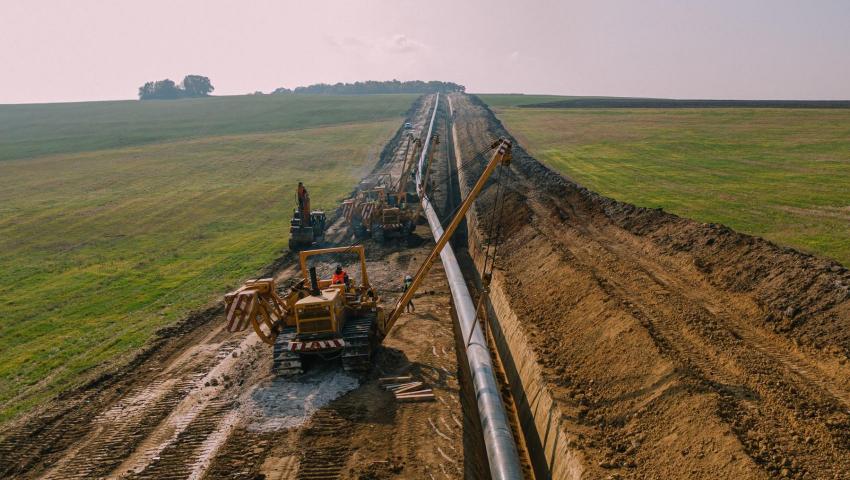 The project company ICGB, which is responsible for the implementation of the Greece-Bulgaria interconnector, is the newest operator of the PRISMA platform. ICGB has signed a contract with PRISMA European Capacity Platform GmbH - a leading European trading platform for capacity supply, marking a key stage in the preparation for putting the pipeline into commercial operation. This was announced by the project company today.
In accordance with the exemption decision and the obligation to offer its non-spare capacity through market-based procedures under European Regulation 459/2017, ICGB will auction the free capacity of the interconnector at DESFA and TAP interconnection points in Greece through PRISMA.
"The capacity of the IGB gas pipeline is 3 billion cubic meters per year in the direction from Greece to Bulgaria and can be increased to 5 billion m3 / year, which allows reverse gas transmission if there is market interest. Currently, half of the interconnector's capacity is already reserved - a total of 1.57 billion cubic meters. Four of the five traders who have retained capacity in the pipeline are entering the Bulgarian market for the first time and this leads us to believe that international market interest in the project will continue to grow, especially after the start of commercial operation, "said ICGB Executive Director on the Bulgarian side Teodora Georgieva. According to her, the inclusion of ICGB as a natural gas transmission operator in the PRISMA platform will allow the project company to focus on new markets, which will further strengthen Bulgaria's position on the energy map of the region.
PRISMA currently connects a total of 19 markets and works with over 40 infrastructure operators. The platform operates with over 660 merchants, which allows transmission operators to market their products in a transparent and non-discriminatory manner.
"ICGB's accession to PRISMA is an important step towards the integration of the Eastern European market into our established community of European operators, thus increasing the harmonization and transparency of the gas market," said PRISMA Managing Director Goetz Linke.
The IGB gas pipeline is of key importance for increasing security of supply and for ensuring diversification of natural gas sources for Bulgaria and the region of Southeast Europe. At present, all efforts remain focused on putting the interconnector into commercial operation in July 2022.