The Energy Ministry also supported BEH for the change of the headquarters of Maritza East Mini
The department opposes the declaration of the unions, which interfere in the management of the company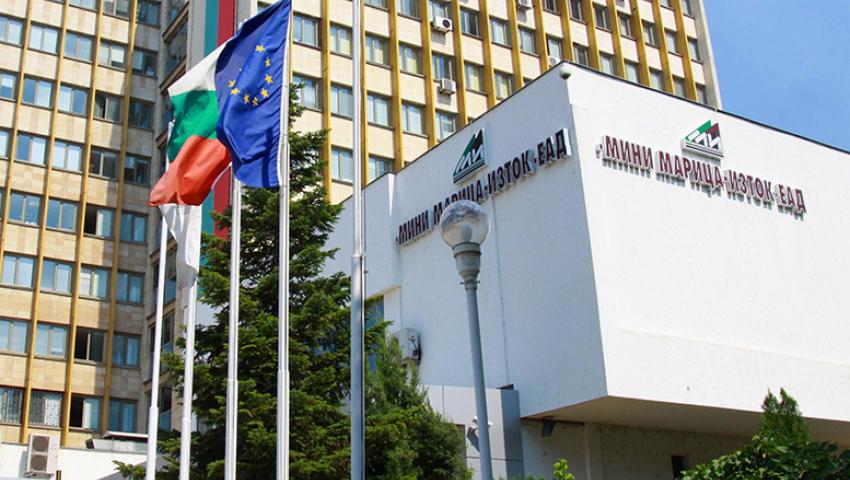 The Ministry of Energy supports the actions of the Bulgarian Energy Holding to change the registered office and address of management of Mini Maritsa East EAD. Regardless of the decision taken by the Board of Directors of Bulgarian Energy Holding EAD, the necessary mandatory actions have not been performed by the Executive Director Mr. Todor Todorov. This was announced today in its position by the Ministry of Energy.
Although after his election he was duly entered in the Commercial Register as a member of the Management Board and executive director of the company, the latter did not appear in his position for more than a week. Mr. Todorov was obliged to appear at his workplace and take up his term of office on January 12, 2022, and the latter appeared only on January 18, 2022.
Mr. Todorov's inaction regarding his timely entry into office is a gross violation of the law and poses a threat to the security of the Republic of Bulgaria. "Maritsa East Mini" is a (MEM) an enterprise included in the list of strategic sites of national importance in the energy sector. In view of what has been established and set out in this position, we expect the relevant authorities to self-refer and carry out due diligence on the detection, prevention, suppression and neutralization of threats to national security.
We are also surprised by the fact that the trade unions in the company believe that an administrative measure harms the rights and interests of workers in the company, namely - the change of registered office and address.
The decision was taken in full compliance with the laws of the Republic of Bulgaria - the legislator has instructed the General Meeting / sole owner to determine the manner of business activities, including determining the registered office and address of each company. We believe that the change of the registered office and the address of management of MEM has absolutely nothing to do with the activities of the company, and neither the rights and interests of the employees / workers of the company, nor of its contractors are affected.
The Ministry of Energy has no right to interfere in the management or current operational activities of the public enterprise and should respect its rights with regard to the exercise of all property rights in the respective subsidiaries. It is not clear why and how other entities (including organizations) express opinions, recommendations and declarations on actions and decisions that the legislator did not envisage being entitled to.
The declaration provided by the trade unions constitutes an interference in the operational independence of the principal of MEM, aiming only to create tension among workers and society.