Minister Nikolov: Without a coordinated approach at EU level it is impossible to overcome the challenges with high energy prices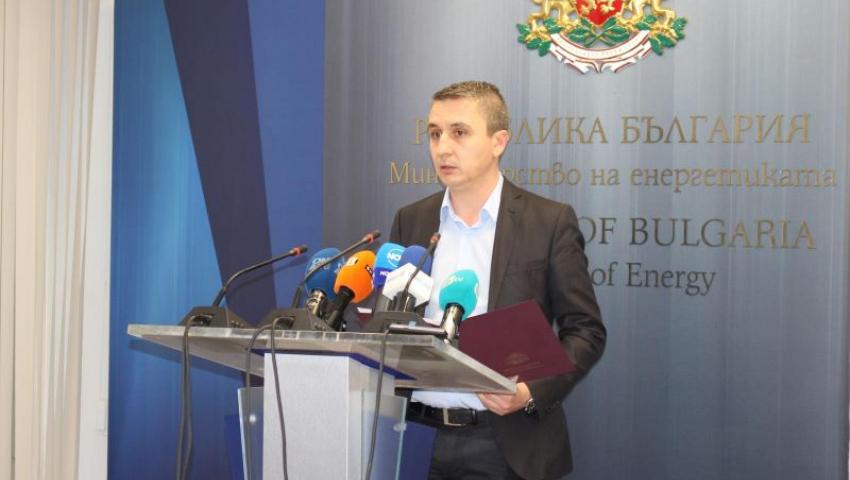 Overcoming the challenges of high energy prices in Europe is impossible without a coordinated approach at EU level and solidarity between the countries of the Union. This was emphasized by the Minister of Energy Alexander Nikolov in his speech during the informal meeting of energy ministers, which is being held in Amiens, France.
Discussions on energy prices for European consumers were highlighted during a meeting organized by the French Presidency of the Council of the EU. In addition, the topics of conversation are related to energy efficiency and the use of hydrogen in European energy.
According to Minister Nikolov, targeted and effective measures to address the problem of high energy prices require a focus on both the most vulnerable consumers and maintaining economic activity. We believe that all possible mechanisms should be considered, which could contribute to the continuity of energy supplies at predictable prices, said Minister Nikolov. He emphasized the role of diversification of sources and routes as a key factor in ensuring security of supply. In addition, strengthening market integration and developing relations with neighboring countries are key in this regard.
The Bulgarian side welcomes the proposal to recognize nuclear energy and natural gas as sources that meet the requirements for carbon-free energy. We are confident that nuclear energy, together with renewable energy sources, will play a key role in the future decarbonized energy system of the EU and can ensure stable energy supplies at predictable and affordable prices in the long run, said Minister Nikolov.
He also drew attention to the need for detailed planning of measures to achieve the EU's climate goals as a key factor in maintaining social confidence in the green transition and the competitiveness of the European economy. The measures should provide sufficient flexibility to the member states for the implementation of those energy technologies and solutions that best meet their needs, stressed Minister Nikolov.
It is a huge challenge to create an effective and fair compensation mechanism in a diverse economic area of ​​27 member states, and this requires more extensive additional measures and resources at European and national level, the energy minister said.
According to him, when considering the distribution of funds between Member States, the gross national income per capita, the share of vulnerable households, as well as household emissions from fuel combustion should be taken into account.
In line with the EU's energy efficiency priorities, Bulgaria plans to achieve a 31.67% reduction in final energy consumption by 2030 compared to 2007, said Minister Nikolov in his speech on another central topic of the talks - that of energy efficiency. He said improving energy efficiency was a key pillar of the EU's climate neutrality policy. In addition to reducing total energy costs, increasing energy efficiency promotes social and economic development, increases energy security, quality of life and employment, said the Minister of Energy.
Regarding the use of hydrogen in the context of European decarbonisation targets, Minister Nikolov stressed its potential as a promising solution in both energy and other key sectors of the economy.
The use of hydrogen is an alternative for sectors that are difficult to decarbonize, such as energy-intensive industries or long-distance transport, which can only be partially electrified, said Minister Nikolov. At present, however, almost 80% of hydrogen is produced through natural gas reform and coal gasification. The use of hydrogen produced from fossil fuels as an alternative to fossil fuels themselves offers very limited environmental benefits. According to the energy minister, despite the growing technical and political focus on hydrogen, it remains a new and still immature technology. Significant public funds are needed to support its trade development, the energy minister stressed. Public attitudes also play a crucial role in this process. The use of the full potential of hydrogen will depend to a large extent on the involvement of the private sector, as well as on coordinated actions for public-private investment to accelerate the development of this resource at all levels.