Daniel Lorer: We are working on the idea of BDB to have a special program to support companies with high energy bills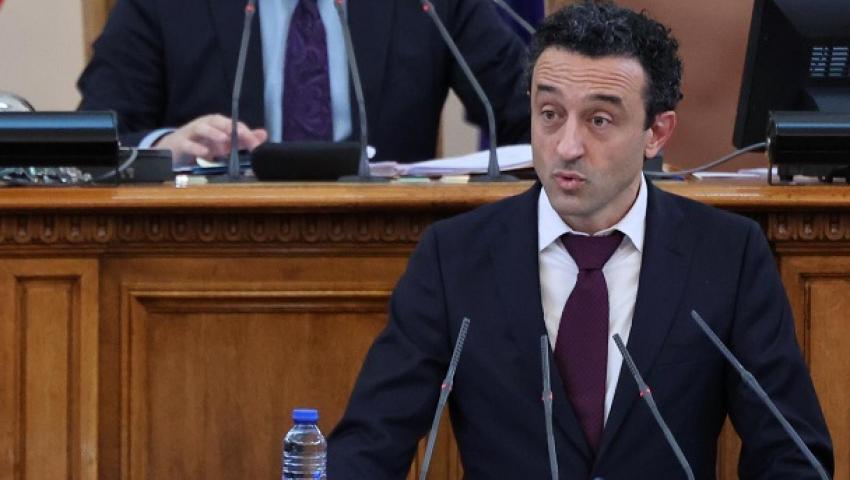 I am sure that a big investor will come, there is no objective reason for this not to happen, especially if we fulfill the tasks of Bulgaria becoming a rule of law, our basic infrastructure to look like Central European, to have high levels of education and health, and the whole state machine to attract investors. This is what Daniel Lorer, Minister of Innovation and Growth, wished in the minutes for parliamentary control. The most important thing is for all ministries to work as one team when the arrival of such an investor appears as a real opportunity, Lorer was quoted as saying by BTA. He pointed out that the goal of the government is for Bulgaria to have 5 percent GDP growth.
The Agency for Small and Medium-Sized Enterprises will be with the Ministry of Innovation and Growth, the minister said in response to a question. The money allocated so far for the National Innovation Fund will increase, but first there will be some change in the management of the fund to achieve higher quality and only then will a larger amount of the budget be requested. There are funds for such items through European financial instruments, Lorer added.
The task of the Bulgarian Development Bank (BDB) is to work to help small and medium-sized businesses, especially where they cannot be serviced by commercial banks. BDB will work together with various sectors of the economy and an example of this is the program to support tourism with BGN 60 million. A similar program is being prepared for agriculture and the rose industry, which are also struggling with funding. We are also working on the possibility of a similar program to finance energy bills, Lorer said.
Support for industrial zones is enshrined in one of the sheets in the Recovery and Sustainability Plan, Lorer said. These areas are key to attracting foreign investors, and our ambition is to support those areas where there are investors intending to develop business. Aid for an industrial zone with an unclear location and for an unclear investor is very risky and could lead to spending without effect, Lorer said.
We want clear rules for business, a predictable legal environment and the absence of corruption - these are the most important things for foreign investors, Lorer said. With changes in the Investment Promotion Act, we want to become at least comparable with neighboring countries. There will be active marketing of Bulgaria as a suitable country for investment. In order for our country to attract investors, it must have staff and that is why we are working together with the Ministry of Health, said the Minister.
The recovery and sustainability plan, as well as European programs, will have concrete tools to support business, Lorer said in response to a question. In every conversation with investors, we will want not only to have production activities in our country, but also development activities, and why not financial centers, said Lorer. We will offer the companies that are already in the country to attract subcontractors here, said the Minister of Innovation and Growth.
The Bulgarian economy will survive the crisis - unemployment is record low, there are measures to support businesses affected by the pandemic, and all experts say the price of electricity will not be the same until the end of March, because consumption is falling, said Minister Lorer.