Laurer: We will achieve economic development without corruption and with good education, healthcare and infrastructure
The shortage of qualified staff and the lack of the rule of law are the main obstacles for local and foreign investors, the chambers of commerce note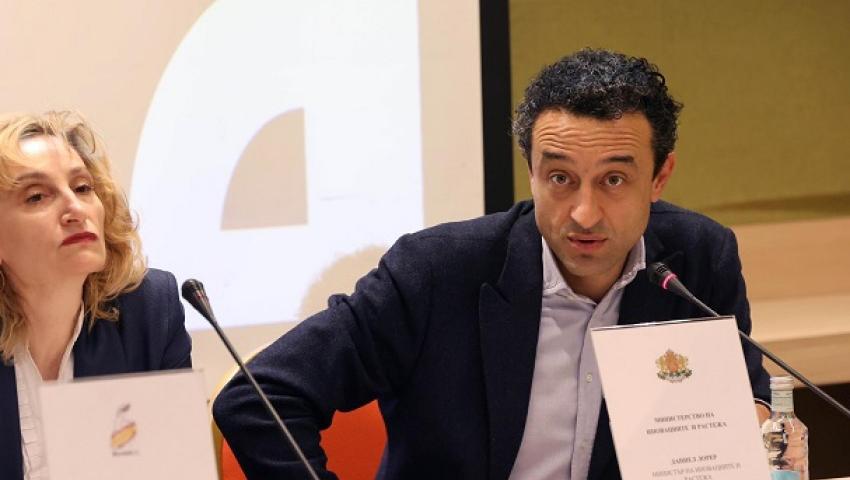 I want Bulgaria's economic growth to reach 5%. This was stated by the Minister of Innovation and Growth Daniel Lorer at the opening of a meeting of bilateral chambers of commerce in the country. His words come against the background of the Autumn Economic Forecast of the European Commission, according to which Bulgaria's expectations were for GDP growth in 2022 of 4.1 percent.
We were elected after a long period of political instability and with a clear mandate to create infrastructure for a properly functioning state, the minister said.
Our first mission is to change the justice system so that nothing is stolen, nothing is asked of investors. The second mission is to create physical infrastructure, the third is to improve health care to move away from the top of the world mortality rankings, the fourth is to develop education so that we do not have to send our children to study abroad, Laurer said. , quoted by BTA.
My mission is to create an institution that is the economic engine of all this. This bike must work with money from the state budget, European funding and private investment. We want Bulgaria to achieve economic growth, comparable to our neighbors, because Bulgaria is seriously behind in the competition for economic development, said Laurer.
At the Ministry of Innovation and Growth, we have collected the tools from state institutions to work for economic growth. These are the Bulgarian Development Bank, the Fund of Funds, the National Innovation Fund, a set of European programs, as well as the Bulgarian Investment Agency, which is the face of Bulgaria, said the Minister. Our goal is to direct these instruments to maximum growth - I want it to be 5%, said the Minister. Romania has already achieved this, inflation is helping us and with your help this is achievable, Laurer added, addressing the representatives of the chambers of commerce.
Until now, the main obstacle to investment has been the business risk of corruption. That is why we strive for zero tolerance for corruption and the removal of administrative barriers through business, Laurer said.
Representatives of the Chambers of Commerce pointed out that the main problem for business is guaranteeing the rule of law, including the rights of companies - both foreign and domestic investors. Another challenge is to improve the skills of the workforce and intensify the work of Bulgaria's trade attachés to attract investors to the country.