Eng. Yordan Vassilev, Director of Pleven District Heating: Bulgaria needs natural gas for the transition to a green economy
Investing in green energy shows our responsibility to society and the environment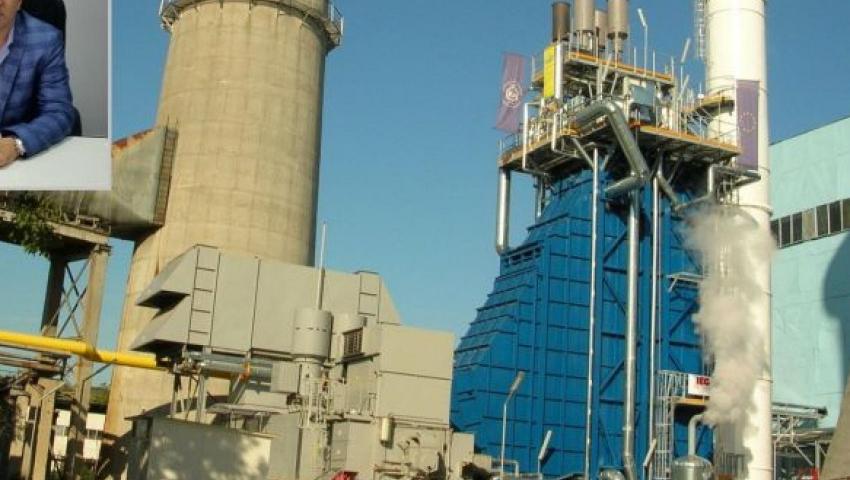 "The first and most important goal we set in 2022 is to continue to produce clean energy for the end user and to be an active participant in Europe's zero-carbon mission. We are working to increase energy efficiency in the company. The investments in green energy show our responsibility to society and the environment. Our activity contributes to providing heat to all our customers, as well as to a higher standard of living in the region. ". This was stated by Eng. Yordan Vassilev, director of "Pleven District Heating". He pointed out that it is important for them to produce ecological energy with modern capacities. "The focus will continue to be on investments in projects that will provide even better heat supply in the city," said Eng. Vassilev.
"In 2022, we plan to continue to further develop combined heat and power. We have a big project ahead of us. We will invest in building replacement production facilities for combined heat and power using internal combustion engines. we will increase the amount of energy produced in this modern way, "said Eng. Vassilev. According to him, this is in line with the Energy Efficiency Strategy of our country, which corresponds to European policies in the sector. "We hope that when we implement these initiatives, this will have a positive impact on the price for the end user of our services," added Eng. Vassilev.
"Bulgaria needs natural gas in the transition to a low-carbon economy. Gas is a key driver for Europe's rapid transition from coal to cleaner fuels. It is proving to be a valuable resource for the variable production of renewable energy, such as wind and solar. Despite the sharp rise in gas prices, it will continue to play a key role in the transition from coal energy. It also has a significant place in the security of the energy network as a whole, as it also plays the role of a balancer, "said Eng. Yordan Vassilev about the role of gas in the transition to a low - carbon economy. According to him, the production of energy from gas will ensure the preservation of basic capacities, which is key to the security of the electricity system, as well as the competitiveness of the economy. "Natural gas is important for the energy future of Bulgaria and on the way to decarbonisation, being an affordable and abundant fuel that can, in combination with renewable energy sources, provide a flexible energy supply. I believe that Bulgaria has a real opportunity to develop its natural gas supplies in the coming years and to replace the coal, on which it has relied for a long time for energy production, "said Eng. Vassilev. According to him, the economy needs natural gas because it can be stored, has flexible production and is easy to transport.
When asked how close we are to the energy transition in Bulgaria, Eng. Yordan Vassilev pointed out that for the transition to 2030 Bulgaria needs to have a clear vision for the future of coal-fired power plants. "Given the specificities of energy systems and geographical features, it is important to ensure that the transition is smooth and fair for all countries. It must take into account the economic and social specifics of each of them. It cannot be approached in isolation. It is a long process in which both renewable energy sources and natural gas have a place. I expect them to be recognized as "green fuel." Eng. Vassilev predicts that demand for natural gas will increase at a breakneck pace in the coming decades.
"The idea of ​​the Green Deal is much more than an end to coal in energy production. It is an opportunity to transform into a new, modern, less energy-intensive, high-tech, efficient and far more competitive economy. Of course, this transition has its price. The more we procrastinate, the higher it becomes, whether economically or socially. Speaking of price, I cannot fail to mention the fact that in order to make this transition, the country will have access to a huge European financial resource. It will be guaranteed by the EU for the smooth transformation of the energy system of coal-dependent countries such as Bulgaria. I believe that if this resource is used wisely, it would attract additional investment and will help create thousands of sustainable new jobs, productions and growth opportunities, "said Eng. Vassilev.