Cornelia Ninova: The issue of the price of electricity will be resolved in a specially created committee at the National Assembly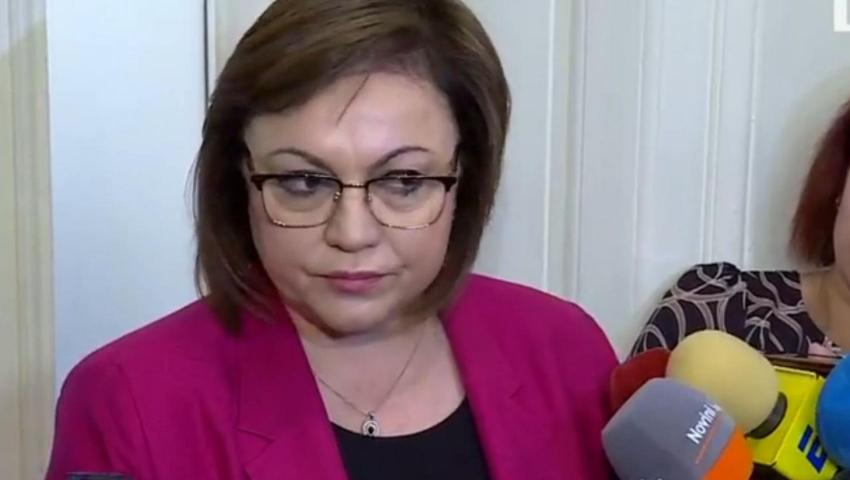 The issue of the price of electricity will be resolved in parliament by a special committee set up specifically for the purpose. Let the commission come up with a proposal. It is the right of the colleagues in the National Assembly to take measures, if necessary legislative ones, and we, in the executive branch, to implement them.
We have the will to do everything within the law, respecting the division of the independent body EWRC and the National Assembly, but not to allow the increase of electricity from household consumers from January 1. This was stated by Deputy Prime Minister Cornelia Ninova on the sidelines of parliament.
However, she clarified that she speaks as a party leader in the coalition and this is a promise of the BSP. At the moment, we in the government are helping efforts to make this happen, Ninova commented. We are aware that the increase in electricity for household consumers since January is a severe blow to families. We have committed to take the necessary legal and regulatory measures so as not to burden households with these new prices, Ninova explained.
According to her, it is natural to set up a commission in the National Assembly to make an objective analysis of the situation and propose a solution. We will wait for the experts from the commission to sign the decisions and then we will comment on them, said the Deputy Prime Minister. It is important that there is the political will to make this happen. We will see how it will happen after this commission is established, works and comes up with proposals, Ninova explained. She added that if necessary - the committee in the National Assembly will meet with the energy regulator and energy companies and will listen to them.