Borislav Sandov on Nova TV: I call on everyone who has signals of corruption to submit them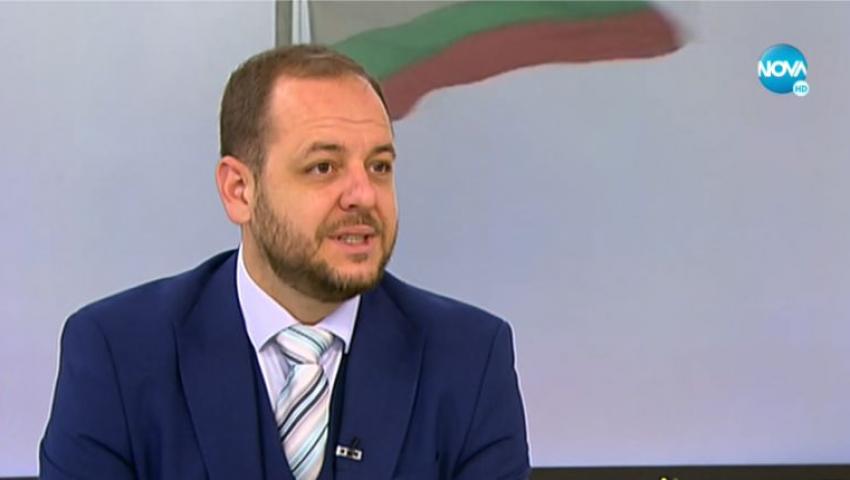 "I call on everyone who has signals of corruption to submit them," Deputy Prime Minister and Minister of Environment and Water Borislav Sandov told Nova TV this morning.
"Corruption usually causes huge damage, and sometimes even kills," he added. "I call on anyone who has reports of corruption to submit them. Anyone who has signals of environmental violations should use the green phone to the regional inspections ", Sandov stressed.
The projects that need to be carefully considered are the legality of the concession in the Pirin National Park, for which the prosecutor's office has already launched an investigation into the use of 65% more than the area allowed under the concession. But these are also the work and actions for permitting a number of constructions on the Black Sea coast by the regional inspectorates for environment and water in Varna and Burgas.
He was adamant that a thorough inspection of the beaches in our country should be done. "We need to get them back, as well as protect our dunes, not only for the sake of protection, but also to attract tourists," Sandov said.
To make business easier and reduce the work of regional inspections by 70%
"I will issue instructions on the website of each regional environmental inspectorate, on the title page, to keep a public register of each construction intention. We will make sure that such plans are implemented on larger areas so that not every small house has to go through this procedure. In this way we will facilitate the business that tries to do things in places where it is allowed, we will say where it cannot and we will reduce by about 70% the work of the regional inspections ", the Minister explained.
The new infrastructure should be thought about climate change
He also commented on the alleged causes of the disaster in parts of southern Bulgaria after heavy rains. "The bridges we saw collapsed are not old. Those in the Rhodopes are centuries old and still are there. They were once made because a high wave came 100 years ago, but today they are intact. The problem with the new infrastructure is that it does not provide. There is no thought and structure ", pointed out Borislav Sandov.
According to him, sewage systems should also be well cleaned and building permits should not be issued near rivers.
"The truth is that in Bulgaria there are many documents that are on the shelves and have no application. We have a Strategy for Adaptation to climate change. Although completed late, it exists and we have paid a lot for it as a state. We need to take it out and put it in an application. It will solve some of the problems, "Sandov said.