The European Commission has sent 43 questions to our country because of the Recovery Plan
Energy and judicial reform remain major issues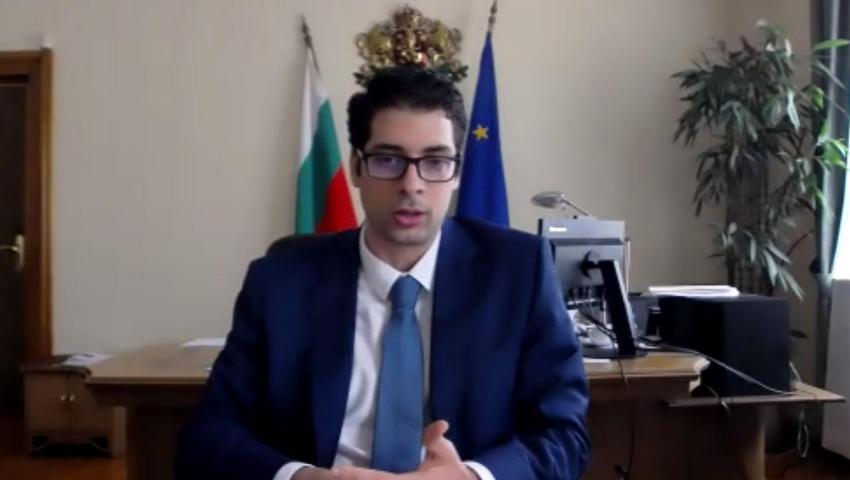 Feedback has been received from the European Commission on the Recovery and Development Plan, which in no way worries or surprises us. This was stated during his hearing in the National Assembly by Deputy Prime Minister Atanas Pekanov in response to a question from BSP MP Dragomir Stoynev about the questions that Brussels has asked regarding the Bulgarian Recovery Plan, Dir.bg reported.
"Let's not focus on this figure 43. The Recovery Plan has 57 projects and 46 reforms," ​​Pekanov said. According to him, the EC has two main issues and separate technical issues on some of the reforms, such as "when will the law be introduced".
The big two issues concern energy and the rule of law, he said. "It is absolutely untrue that there is a lot of criticism of the energy sector, on the contrary, we have made huge progress in this sector," Pekanov said. According to him, there are some "red lines" between the government and the EC. We remind you that a day ago the former MP of "There is such a people" Mika Zaykova announced to BNT that the EC has 43 notes on the plan, and "our energy is made of minced meat."
"The European Commission is pushing for more reforms. One of the important parts is the reform of the Bulgarian Energy Holding," he said. Pekanov added that a caretaker cabinet cannot undertake such a reform as a commitment, but negotiations on this line continue.
"These are negotiations and we are not inclined to accept everything we receive from the other side," the deputy prime minister added.
Regarding the rule of law, the Ministry of Justice has proposed a mechanism for the criticism we have been receiving for years, namely the lack of accountability of the Prosecutor General, said Atanas Pekanov.
"Mechanisms have been set on how to address this, and the mechanism itself on how to choose a person who can investigate the chief prosecutor is yet to be clarified in technical detail," Pekanov explained.
In turn, Dragomir Stoynev reminded that 5 months ago it was known that these are the main problems in the Plan.
"It is suspicious that we receive information about the Plan from former MP Mika Zaykova, instead of having a position from the government," Stoynev said, urging Atanas Pekanov to share the specific "red lines" for which the government refuses to back down.
In response, Pekanov recalled that at the end of August he sought the opinion of the people's deputies on how to resolve these issues.
"Reform of BEH to address the problem of cross-subsidization within the Holding, which is seen as problematic by the EC. Our position at the moment is that we cannot offer one. In the area of ​​the rule of law should be strengthened control and to create opportunities to investigate the Prosecutor General, especially in the absence of an investigation, "said Atanas Pekanov.