A new park area and a pedestrian bridge connect "Lyulin" with "West Park"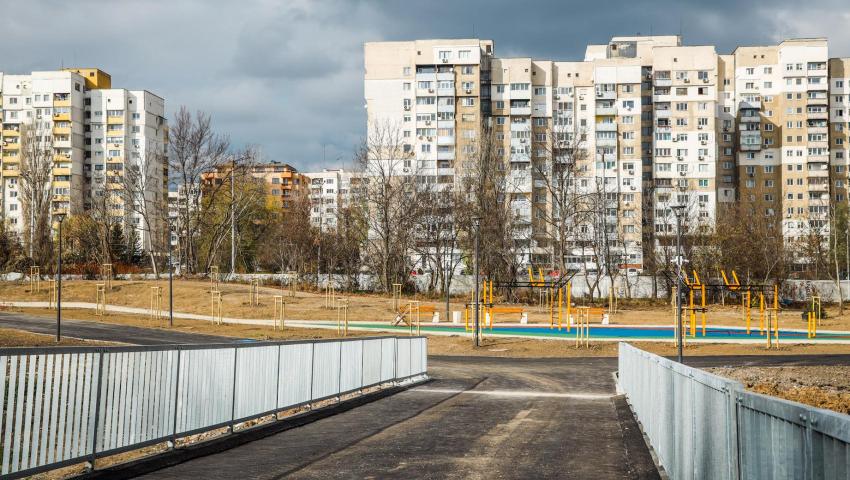 "Improvement of over 10 decares of park territory and a new pedestrian bridge provide a convenient connection from the Lyulin area to the West Park. There are green areas, alleys, two children's and sports grounds, as well as bicycle lanes," the Sofia Municipality said.
The park area, which we connect with West Park, is part of the Program of Sofia Municipality for creating new green spaces and restoration of parks in our city "- said the mayor of Sofia Yordanka Fandakova during an on-site inspection together with the deputy mayor for construction Eng. Angel Dzhorgov and the mayor of Lyulin Milko Mladenov.
A detailed development plan (DDP) was developed for the territory and the project "Western Gate to Western Park" was prepared - said the mayor of "Lyulin" Mladenov.
The park is separated along Petar Dertliev Blvd. and zh.k. Lyulin 10.
Sidewalks, pedestrian alleys and new lighting have been built. Rest areas with benches and bins. Video surveillance is also installed.
The pedestrian bridge, with a steel structure, is over 31 m long and crosses the Suhodolska River. A few meters from the alley network are to be completed, as well as a fence to the river.
The planting of trees and shrubs has begun. The new trees are of the type Lebanese cedar, silver fir, white birch, catalina, linden, maple, plane tree. More than 100 species of shrubs will be planted.