Bulgarian rail transport suffered less from the coronary crisis than the rest of the EU
In the passenger sector we are among the three countries with the smallest decline, in the freight sector we are second in growth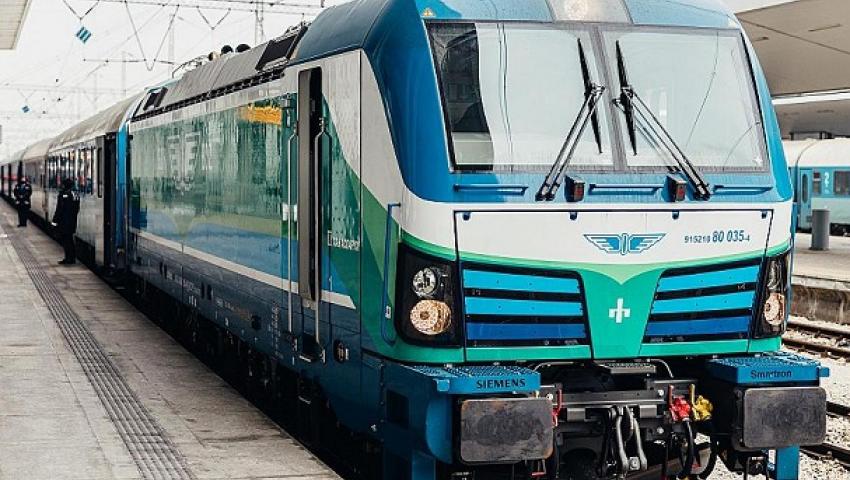 As a result of the strict precautionary measures due to COVID-19 and the reduction in the number of trains from March 2020, rail transport in the EU has significantly decreased. The freight was affected by the coronary crisis much less than the passenger, which shrank almost in half between 2019 and 2020 (-46%), reaching 223 billion passenger-kilometers, according to Eurostat, BTA reported.
The decline was particularly large in the second and fourth quarters of 2020, respectively -74 and -54 percent compared to the same periods in 2019.
In last year The results of rail freight transport in the European Union decreased by 6% compared to 2019 (in tonne-kilometers), as the second quarter of 2020 was most affected (-15% compared to the same period in 2019). However, the last quarter of 2020 registered a slight growth compared to the same quarter of the previous quarter of 6%.
All EU countries have seen a significant drop in the number of passengers carried by rail in 2020. The largest decreases were registered in Ireland (-64%) and Italy (-57%). In seven of the other EU member states, rail transport fell by more than 40 percent over the same period. In nine countries, the decline was between 30 and 40%.
Estonia, Romania and Bulgaria reported the smallest declines - -29, -28 and -21%, respectively.
Freight transport was less affected by the COVID-19 pandemic. Calculated in tonnes, 5 Member States registered growth in 2020 compared to the previous year. The increase is largest in Ireland (+ 30%), followed by Bulgaria by 19 percent.
The largest declines were reported in Latvia (-42%), followed by Estonia (-26%), Luxembourg (-18%), Spain (-17%) and Romania (-16%).
Germany is the country with the largest decline in freight rail transport, where a decrease of 20 million tons in 2020 compared to 2019. It is followed by Latvia with 17 million less transported goods during the same period.