An inspection should establish whether there is a collapse of the Hemus highway
A commission of experts has been formed to inspect the section in question from the highway from the Buhovtsi road junction to Belokopitovo, on the border between the municipalities of Targovishte and Shumen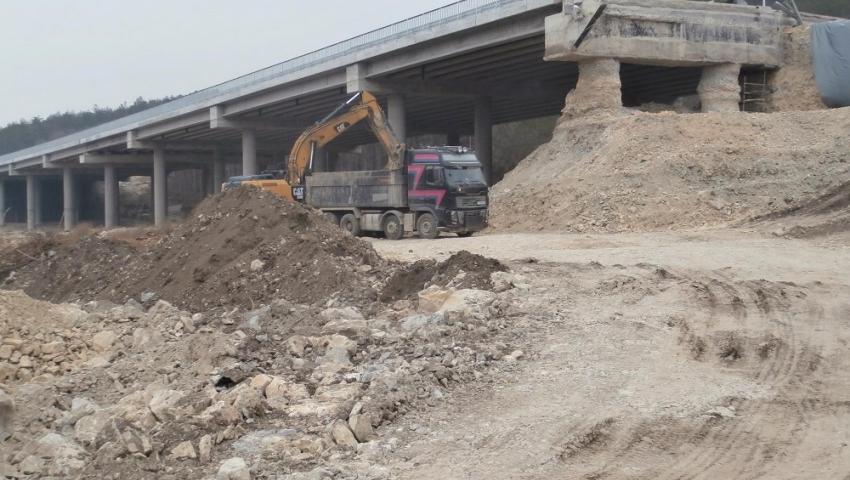 Experts from the Regional Road Administration, the Regional Directorate of the State Traffic Police, employees of the GDNP and ODMVR-Targovishte are taking joint actions to clarify the causes of the problem, the Ministry of Interior announced.
By order of the management of the Ministry of Interior, in ODMVR-Targovishte immediately after receiving the signal the actions for the inspection were taken.
A commission of experts has been formed to inspect the section in question from the Hemus highway in the lot from the Buhovtsi road junction to the Belokopitovo road junction, which is on the border between the municipalities of Targovishte and Shumen.
Today the experts from the commission inspected the section. In order to get acquainted with the factual situation, the directors of ODMVR-Targovishte, senior commissioner Marian Mihailov and of OD ODMV-Shumen - senior commissioner Georgi Gendov, the regional governors of Stanimir Parashkevov and Valentin Alexandrov, respectively, representatives of the contractor company were present on the spot.
After the inspection, Senior Commissioner M. Mihailov announced that the failure of a road section "prepared for commissioning and with asphalt pavement, markings and guardrails already laid" is to be clarified. The inspection continues under the leadership of GDNP employees, working together with colleagues from Shumen. The goal is to finish as soon as possible and announce the results given the public importance and media resonance. "