Vezieva: The Recovery Plan has BGN 400 million only for industrial parks
Such zones must be established across the country on a competitive basis, she noted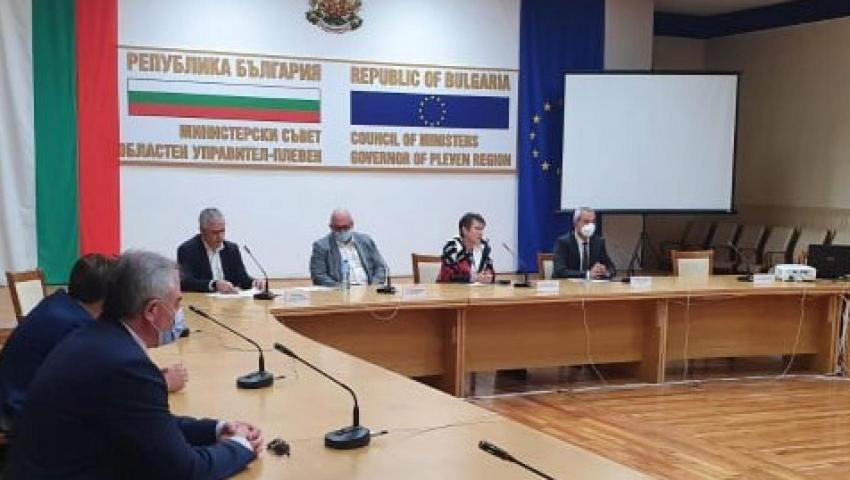 The thematic areas of mechatronics, biotechnology and information technology are important in Pleven in order to create a sustainable business that is related to the circular economy. This was stated by the Minister of Economy Daniela Vezieva, who took part in a working meeting between representatives of the Pleven business and the local authorities.
According to the Minister of Economy, business and local government in Pleven should unite around two thematic areas of the Innovation Strategy for Smart Specialization (ISSS) in the next 5 years. This would lead to the development of the district through the funds under the Recovery Plan and to overcoming the regional imbalance. Concentration on two areas that have potential and resources for development will ensure adequate state intervention and more efficient absorption of funds. "Because the financial resources provided under the Recovery Plan, through national measures, aim to upgrade and create sustainable business," she added.
"What we are doing under the Recovery Plan and the project fiches that have already been adopted in the different areas is to develop the criteria together with the business, so that whoever comes as a regular government can continue the results already achieved and develop them," he said. still the caretaker minister.
Vezieva discussed with business representatives in Pleven the development of an industrial zone near the city. She stressed that through the Program for public support for the development of industrial zones in the Recovery Plan, where there are nearly BGN 400 million set aside only for industrial parks, it will be possible to finance zones throughout the country on a competitive basis. The caretaker Minister pointed out that both the municipality and the business as beneficiaries are eligible to apply through the file for industrial zones.
The event was also attended by the Mayor of Pleven Georg Spartanski, the District Governor Mario Todorov, as well as business representatives from the region.