By the end of the day Unit 5 до NPP Kozloduy will again supply electricity to the system
There is no deviation from the normal radiation situation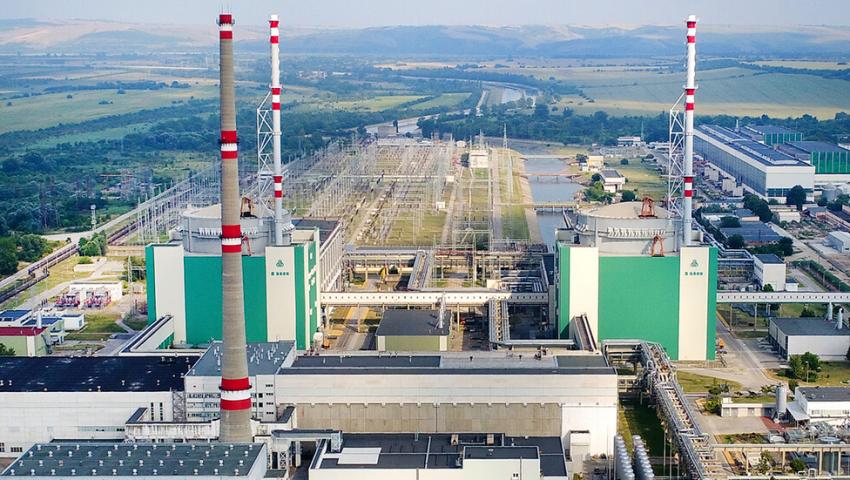 Unit 5 of the Kozloduy nuclear power plant was shut down last night. The reactor protections worked and shut it down shortly after 1 hour. Additional power and thermal power plants are immediately engaged to compensate for the voltage loss. The responsible services are categorical - there is no leakage of radiation or danger to people for any other reason.
The two power units of Kozloduy NPP are 1000 megawatts each. Thus, with the exclusion of one, the capacity produced by the nuclear power plant is halved. What is officially known is that the Fifth Unit of the plant has been shut down during maintenance. The Electricity System Operator immediately started supplying electricity to the grid with replacement capacities. Attempts are being made to make UnitFive work today.
The automatic protection of the Fifth Unit has been activated during routine operations at the nuclear power plant.
"I got in touch with the executive director early in the morning and we learned from him that at 01:17 during a technological operation the automatic protection of the Fifth Unit was activated," said Ramadan Atalay, a member of the Energy Committee in parliament.
This operation affects modules outside the nuclear reactor itself. "Maintenance of a cabinet that supplies sensors had to be carried out. During this maintenance, blockages and protections were activated, which caused the main pumps to stop and, accordingly, the protection of the reactor worked, "said Tsanko Bachiiski, who is chairman of the Nuclear Regulatory Agency.
It is not yet clear why the defense was involved. "The reactor is in a safe condition," Bachiiski added.
The electricity system operator has immediately activated reserve energy capacities so that there are no problems with the power supply in the country.
"Everything is balanced and Bulgarian citizens should not worry about the security of electricity supply to each of them," said Angelin Tsachev - Executive Director of the Electricity System Operator.
Both the Nuclear Regulatory Agency and the Ministry of Energy are adamant that there is no danger to people.
"Colleagues have started clarifying the case. They have established that there is no danger, there is no radiation pollution, there are no releases of radioactive substances ", said Tsanko Bachiiski.
"I want to emphasize that there is no accident and there is no reason for concern among Bulgarian citizens," said Temenuzhka Petkova. "Unit 6 is operating normally, at full power. The electricity system of the country is stable, the power plants that produce electricity from coal have been activated. So electricity for the country is guaranteed, "she added. Such situations are not a precedent and may happen in the future. "A similar situation can happen at any power plant or any power plant that produces electricity," Petkova commented.