It is possible that Balkan Stream will be completed by the end of the year
The project is entirely Bulgarian and fully complies with European directives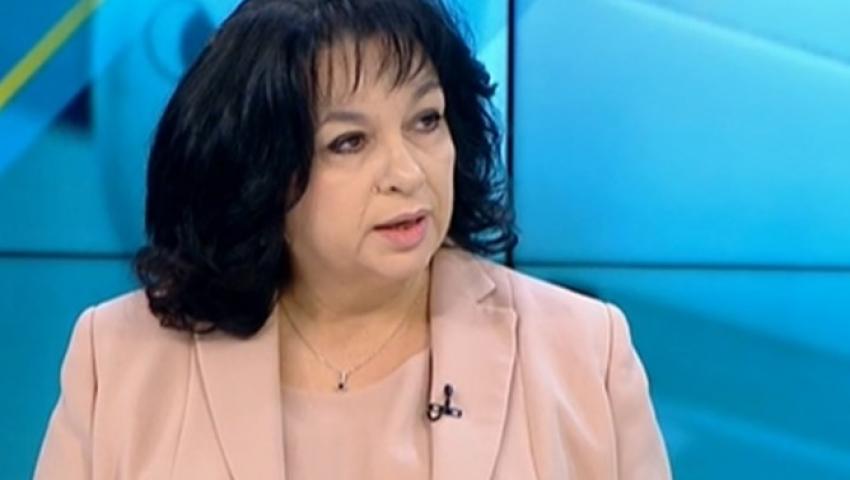 The Balkan Stream project is an entirely Bulgarian project, which is implemented in accordance with European rules. This was stated to BNT by the Minister of Energy Temenujka Petkova. "In implementing this project, we have strictly complied with the European Directive relating to natural gas, the Directive relating to the definition of the regulatory framework for such infrastructure projects and the entire legislation in the field of public procurement. We have called an open procedure for selection of a contractor. The Saudi company Arkad was chosen. It, in turn, has certain terms in the contract. These deadlines must be met. So we expect the processes of building this project to be finalized in a short time, maybe by the end of the year," the minister explained.
Petkova stressed that Bulgarian project is funded entirely by the Bulgarian state, by a company that is wholly owned by the Bulgarian state. She added that in the implementation of the project absolutely all requirements are strictly met. The Minister also said that this structure will be managed entirely by the Bulgarian state through Bulgartransgas.
"This project is being implemented only on our territory. In terms of financing, this project is financed by Bulgartransgas and loan financing. The cost of the Balkan Stream is one billion and one hundred million euros. The scheme, in terms of payments, is as it was in the subject of the public procurement. It cannot be changed, as this would be a violation of public procurement law," she explained.
In terms of the costs that Bulgartransgas has to incur in order to be able to recover this funding over the years, we will achieve better parameters as a result of being able to secure financing on better terms. The value of the public procurement is the one set in the contract", added Petkova. She stated that it could not be overestimated.
The minister recalled that the price of Balkan Stream was 1.1 billion euros. She admitted that the Saudi company Arkad, which deals with construction, has hired Russian companies in addition to Italian ones. According to Petkova, this is right of Saudi company to decide which firms to attract to the project.
The United States has repeatedly spoken out against the construction of the Turkish Stream and its extension through Bulgaria, which we call the Balkan Stream, because this pipeline will transit Russian "blue fuel". According to Washington, this will only strengthen Russia's position in the region and, accordingly, to the detriment of Euro-Atlantic security.