Yulian Popov: AES and Contour Global should be integrated in the future development of Maritza Iztok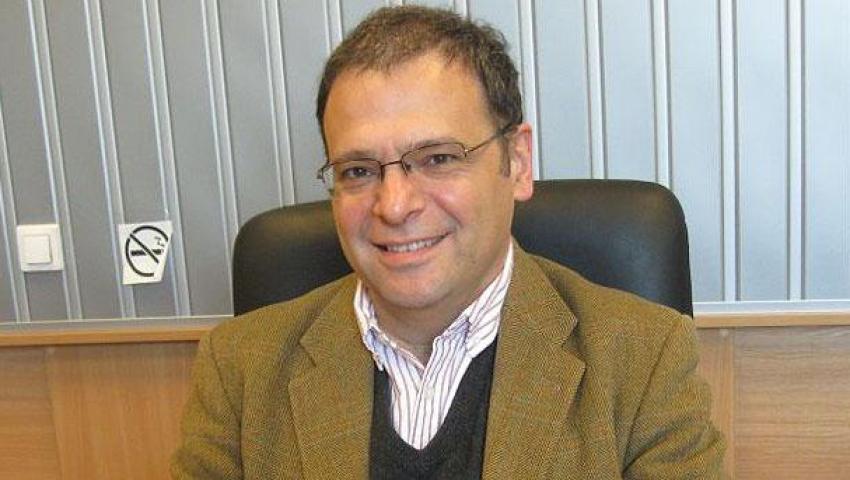 Given that Bulgaria years ago had a vision for the future of the Maritza East complex, now I have to take an example from Greece. In addition, the future of the complex cannot be decided if the two power plants are not integrated - TPP "AES Maritsa East 1" and TPP "Contour Global Maritsa East 3". This was commented by the energy expert Yulian Popov during the online conference "The European Green Deal and the Bulgarian Energy Transition", organized by EMI and the Diplomatic Institute at the Ministry of Foreign Affairs. He also reviewed where Bulgaria is in the context of the "green deal" and what path it should take, especially given that the energy transition takes place in an open market.
"We must take the example of Greece for the development of Maritza East. The entire Greek strategy is largely based on ideas, research and a proposal for Maritza East, the expert said. In this regard, we remind you that within several conferences years ago Yulian Popov launched various comprehensive technological ideas for the complex.
"The fact that we are not moving things forward politically is another matter," he added.
Popov also raised an issue that has so far been somehow overlooked and not discussed by energy experts. He described as a major problem "the very strange decision to preserve the coal industry".
"There is something very strange about this decision - this opposition to the different coal-fired power plants. When we talk about the future development and modernization of Maritza East, it is extremely important that mines, other power plants, but necessarily AES and Contour Global, are integrated in a common effort, because these are global leaders. Especially AES, which is a global leader in energy storage, which is one of the many important technologies. And if we have to look for an investor in this area, a strategic investor, he is in the territory.
It is absolutely necessary that they be involved. "
"Definitely a green deal is an opportunity to transform the Bulgarian economy as we dream of it. Whether we will take advantage is a separate issue, "Popov said.
Earlier in his online inclusion in the discussion within the conference, Popov agreed with the words of Anton Ivanov from the Bulgarian Energy and Mining Forum that "When we talk about the green deal it is not something that is happening now, but a long a process in which the lack of concrete plans and policies is a problem ".
"Their development and debate was to take place in 2005, when the emissions trading began. At the beginning of this emissions trading, prices were in the range of 25-30 euros per tonne. That is, the emissions trading itself 15 years ago began with these prices and with the intention of keeping these prices. Then came the economic crisis and other factors that lowered prices, but lowering emissions prices for all was a temporary effect. That is, every planning, every thinking had to happen in the context of prices of 25-30 euros per tonne. Many researchers, analysts, have suggested talking about planning energy at prices of 50 euros per tonne. I say planning, but that doesn't mean absolute planning, but scenario planning. Planning at 10, at 30, at 50 and 100 (EUR per tonne) to be prepared for different scenarios. Now, in this sense, Bulgaria is very, very far behind. And that's why it has to do several processes at once, "said the energy expert.
Yulian Popov also commented on the green deal in the context of the opening of the electricity market. "In practice, Bulgarian energy falls into an open market and we are losing market sovereignty in the energy sector. We cannot, as we did three years ago, close the country and say: we will not sell, we will not buy. No, this is an open market and we need to look at what the prices are outside," he said, using an example of price levels in Turkey and Germany, citing ESO operational data.
"Bulgaria imports electricity from Turkey. You open it and see that every day Bulgaria imports electricity from Turkey. Many people will say: well, it imports electricity from Turkey, because Turkey does not pay for emissions. This is not so. Turkish electricity is over 50% renewable. So in an open market with a requirement for what is slang for a carbon tax, Turkey can easily import electricity into Bulgaria that is carbon neutral and at lower prices. Last year, Turkish electricity on the spot market was 36 euros per MWh, and with the fall of the pound, that 36 (euro) is actually now 25 (euro). This is the price of Turkish electricity. Bulgarian electricity was 46 (euro). That is, there is at least twice as cheap electricity on the Bulgarian border and it, I emphasize again, should in no way be associated with the fact that Turkey does not pay for carbon emissions. It was about Germany. Let's put aside what the end home consumer pays. The industry pays more or less as much as Bulgaria. On the spot market, the average price last year was 36 euros. And when we look at the price of electricity in Germany, we should ask ourselves the question - well, where are we? We are located between Germany and Turkey in a market in which they produce electricity at significantly lower prices on the spot market, in open markets, than Bulgaria produces. And I think that's an absolutely key point that we need to focus on and think about," he said.