AES: Global solar investment could total $613 billion from 2021-2025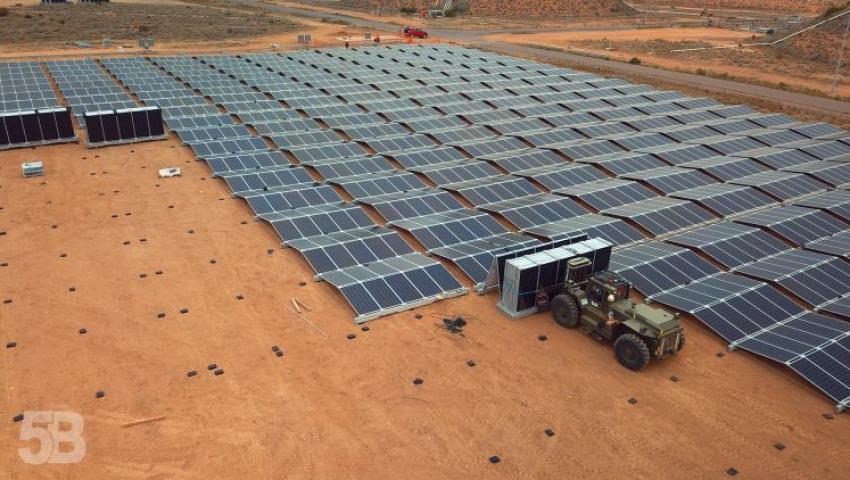 As much as $613 billion could be invested globally in new solar generation between 2021 and 2025, AES Corporation estimated July 30.
The Arlington, Virginia-based company, which provides power in 14 countries, gave its estimate while announcing a "strategic investment" in an Australian solar technology firm, 5B. AES said that 5B, and the Sydney-based company's Maverick technology, will enable customers to "add solar resources at a pace that is three times faster while providing up to two times more energy within the same footprint of traditional solar facilities."
"A [solar] project using 5B's technology can be built in a third of the time when compared with conventional solar," said Andres Gluski, President and CEO of AES in a statement released July 30.
In 2017, AES acquired sPower, a US-based utility-scale solar developer. The $853 million acquisition gave AES an additional 1,274 MW of utility-scale solar capacity, and a portfolio of 10 GW of projects in various stages of development.
AES followed that acquisition with a joint venture partnership with Siemens in 2018. The resulting new company called Fluence has subsequently reported building or contracting for 2.1 GW of battery storage capacity.
AES is among the most active developers in the fast growing solar plus storage market. In June, AES was selected by Hawaiian Electric Companies to develop and operate two new utility-scale solar-plus-storage facilities on Oahu. One project is a 19.5-MW solar PV facility with 35 MWh of storage attached, the other a 60-MW facility with a 240 MWh battery energy storage system.
Jeffrey Ryser