Bulgarian Foreign Minister Zaharieva Confers with Russian Counterpart Lavrov in Moscow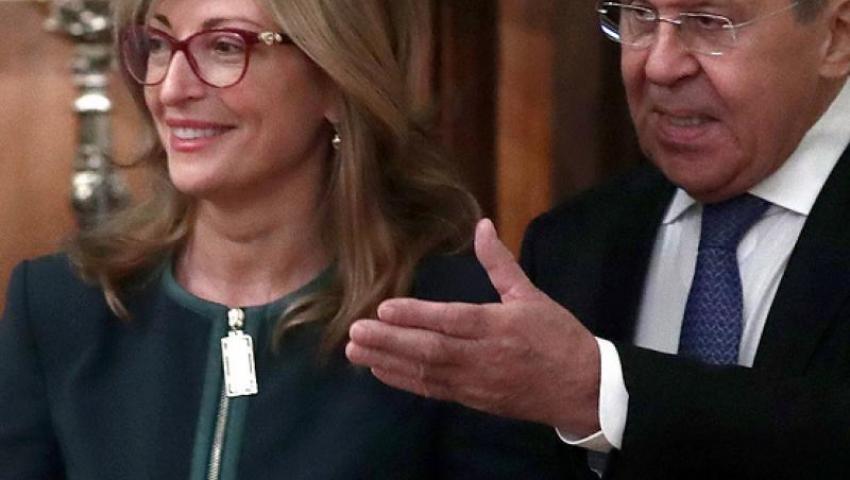 Bulgarian Deputy Prime Minister and Foreign Minister Ekaterina Zaharieva conferred here on Monday with Russian Foreign Minister Sergey Lavrov. "We are glad to welcome you to Moscow and to carry on the dialogue that has recently become steady and vigorous," Lavrov said in his opening remarks at the meeting, quoted by his Ministry in a press release.

"In our opinion, this is in the interests of our countries' peoples. Our relationship rests on traditions that go deep into history and culture. Last year we celebrated the 140th anniversary of Bulgaria's liberation as a result of the 1877-1878 Russo-Turkish War, and this year we marked the 140th anniversary of the establishment of diplomatic relations," the Russian Foreign Minister said further on.

"Thank you for accepting our invitation. This is a fine opportunity to discuss bilateral relations across the spectrum and, of course, to exchange views on the situation in Europe and in the world at large," Lavrov added. For her part, Zaharieva expressed satisfaction with the invigoration of the dialogue between Sofia and Moscow. "For a year now, we have had a number of high-level meetings, and I am glad that my dialogue with you is resuming as well," she pointed out, quoted by the TASS Russian News Agency.

Zaharieva is visiting Moscow at Lavrov's invitation. Later in the day, she will meet with members of the Bulgarian community in the Russian capital.
Source: BTA