Vasil Velev: The business will not survive without compensation
We insist now, at BGN 100 per megawatt hour, to compensate the consumers on the free market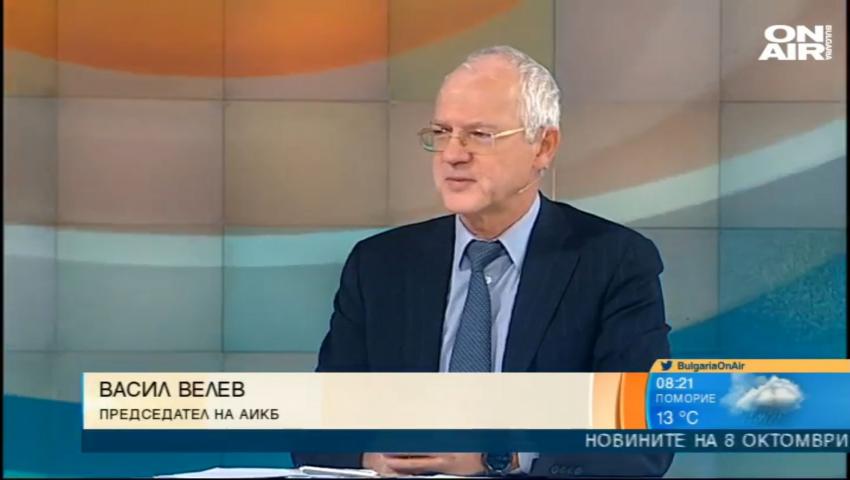 "Something in the European electricity market is wrong. It's time to say that 'the king is naked' and this market needs to be reorganized. It's broken. 10% of the plants are on gas, which has risen in price. So the producers are facing before elections - whether to stop or sell at a loss ", said the chairman of the Association of Industrial Capital in Bulgaria Vasil Velev to Bulgaria On Air.
According to him, a huge part of energy is making huge profits. "There are already voices in Europe that the wholesale electricity market needs to be regulated in a different way. The goal of wholesale markets is to supply affordable, clean and secure energy. Obviously it is not available and the market thus regulated does not cope with the task presented to it, "Velev said.
The chairman of BICA said that there is talk that on the basis of the weighted average cost of energy produced plus regulatory profitability to get the price at which to supply consumers.
"In situations like this, this must be done. The free market does not work. There are abnormal profitability in the hundreds of percent. The normal profitability is 10-15% of sales, profits to sales," Velev added.
According to him, there is no way for companies to survive without compensation for the overpaid amounts. He pointed out that many of them will certainly limit their activities.
"We insist now, at BGN 100 per megawatt hour, to compensate the consumers on the free market. Over 50% of these overpaid amounts are collected at Kozloduy NPP. At these prices it will have over BGN 1.5 billion in excess profit." , calculates the chairman of BICA.
"Small businesses also received the bills. They are double the bills of a month ago. Prices continue to rise. For many sectors, these are not symbolic costs. The bills exceed the amounts they have for salaries. Faced with a situation where they cannot pay salaries, many companies will stop working ", Velev is categorical.
He explained that what needs to happen is for the overpaid money to be returned to all consumers on the free market.