Minister Vassilev: BGN 200 million additional revenues enter the state budget in July and August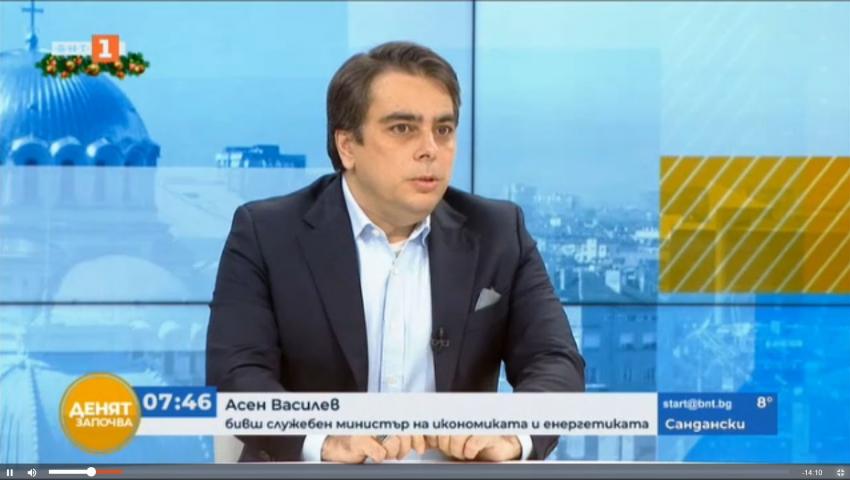 According to an updated forecast of revenues for the state budget for July and August, additional revenues above the budget framework are expected by BGN 200 million. These revenues are above the figures that were presented to parliament. This became clear from the words of Finance Minister Asen Vassilev to the Bulgarian National Radio. "The funds should be enough to meet the demands of the various groups, but this is a matter for the parliamentary budget committee to decide."
In connection with the increase of the minimum pension to BGN 370, the Minister of Finance stated that the necessary funds will not hinder the implementation of the budget: "It should be able to fit into the budget parameters without having to incur additional debt or increase the deficit".
The social supplement "poverty" remains, said Minister Vassilev and pointed out that when next year the poverty line rises to BGN 413, this supplement will expand its scope and so all pensioners will be compensated to the poverty line so that there are no pensioners in poverty.
"If the budget update does not pass, the state will be in a very difficult situation, but not because there are no funds, but because we will not have the right to spend them so that they can reach business, defense systems and the Interior Ministry. , healthcare, and there will be no increase in pensions, as well as the additional 50 levs,"said Minister Vassilev.
The minister also explained that while he is a minister, he will not participate in any types of political projects.