Krassimir Dachev: Every big business in our country is already looking for alternative ways to supply energy
Political will is needed to solve the unresolved energy problems for years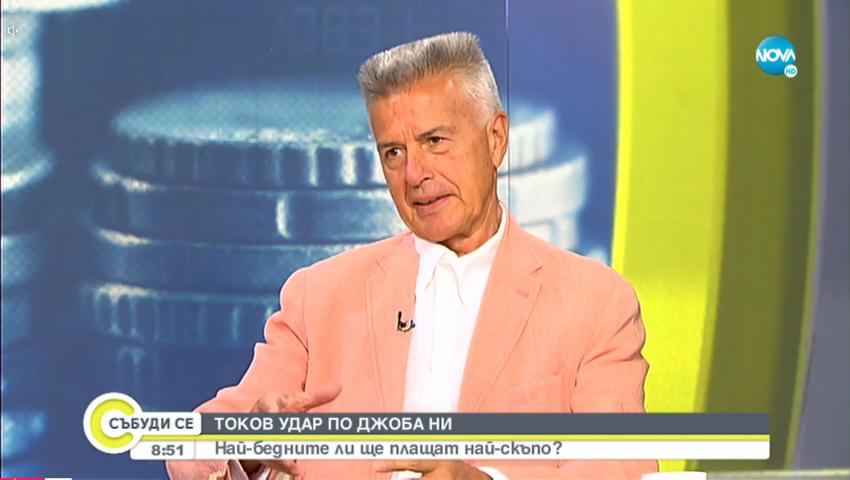 "We have been raising the issue that Bulgarian electricity is the most expensive in Europe for 10 years now. It is obviously not able to be solved by politicians with small capacity in the National Assembly. There must be a large volume of political critical mass in order for this problem to be solved." This was stated to Nova TV by the economist and deputy chairman of the BCCI Krassimir Dachev. He added that for 30-40 years many parties and groups have put their own interests in the Bulgarian energy sector on the table. "There are interests that are beyond the political and beyond those of ordinary people.
All over the world, poor countries pay the most, and we are no exception. Things get to the point of absurdity. The foundations of the Bulgarian economy are beginning to shake - the largest enterprises, which are energy-intensive and are the largest consumers of electricity. If this happens, the situation will become unbearable, "Dachev said. According to him, if such companies stop working, the current crisis in the country will be seen as child's play. "Thousands of people work for these companies and there will be no one to pay them. This is the base that generates money in the state.
If these companies lay off workers, they will be supported by the state. The business will stop its money to the state, with which it pays the unemployed ", explained Dachev. "The problems in our energy are genetic. We have been fighting for years to free it and make it more marketable. Energy cannot change after someone resigns. All parties have interests there. Everyone needs to unite and demand change. This is the reason why this will not happen ", Dachev was categorical.
"We need a lot of political will, which cannot be gathered, because there are many locked interests in politics," he added. According to him, there is almost no large energy consumer in Bulgaria who has not started looking for alternative methods. "When the current increases, it happens to everything else. If we continue in this way, the state will perish quietly. There is no way to touch the foundation of the economy and everything to be beautiful and intact ", added Dachev.