Experts: Prices on the free electricity market will go up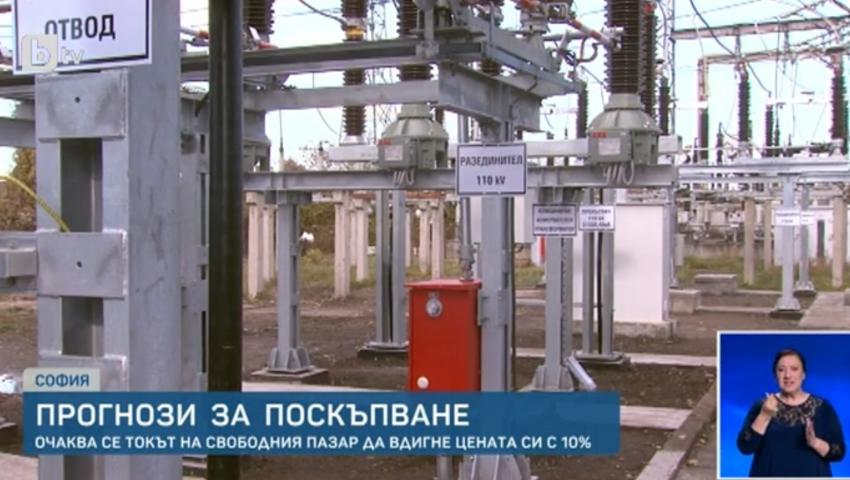 Experts predict an increase in the price of electricity on the free market and pressure on prices for consumers. In one of the bakeries, which has a contract with an electricity supplier on the free market, they expect electricity prices to increase by 10 percent. And since the production is with electricity, they estimate that this will lead to a rise in prices for various products for customers by between 5 and 8 percent.
Exactly how much the prices of the individual products will increase will also depend on whether the raw materials invested in them have increased their prices. For the last months, for example, the oil, which is also used in the production, is sold more expensively, the manager clarifies. The bakery estimates that bread, which currently costs BGN 1.20, will rise by 10 stotinki.
Experts predict that free market electricity prices will go up as natural gas and carbon prices rise:
"Such an increase will be realized by the end of the year, my forecast is that there will be an increase in the price of the free market by at least 10%," said energy expert Ivan Hinovski.
The recovery of the economy after the global pandemic is also having an impact: "We can expect that there will be a rise in the prices of absolutely all goods, as in reality all raw materials are rising," Ruslan Stefanov of the Center for the Study of Democracy was quoted as saying by bTV . In this situation, the government will have to think about mechanisms to support the most vulnerable groups, experts say.