The airports in Varna and Bourgas received a new level of accreditation for CO2 management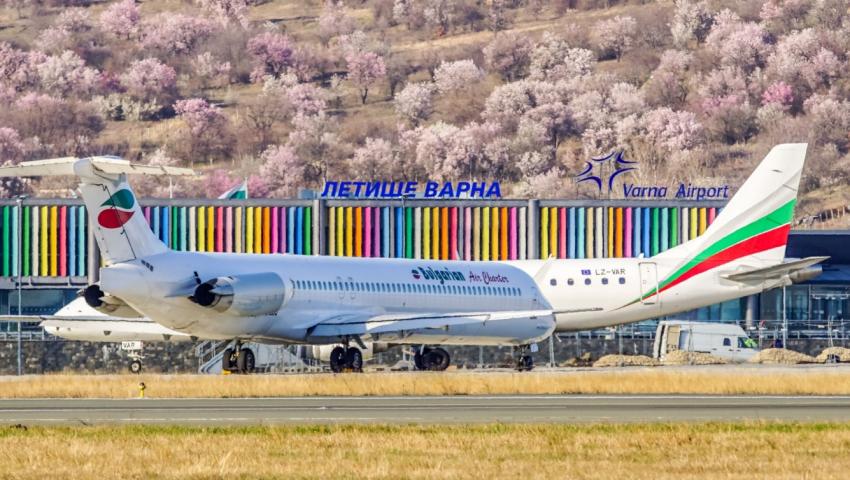 The airports in Varna and Bourgas have received accreditation for carbon emissions management - Level 2 "Reduction", announced the operator of the two airports "Fraport Twin Star Airport Management" AD. The company adds that the accreditation for carbon emissions is the only institutionally approved, global program for certification of carbon footprint management for airports, BTA reports. The assessment is independent and recognizes the efforts of airports to manage and reduce their carbon emissions through 6 levels of certification - "Mapping", "Reduction", "Optimization", "Neutrality", "Transformation" and "Transition".
Following the achievement of Level 1 accreditation in 2019, the company's airports have focused significant attention and efforts on reducing the company's carbon footprint on the environment through actions aimed at optimizing energy and fuel consumption, the operator said.
For 2018, the activity of the two airports generates 8,033 tons of carbon emissions. Current estimates show that by 2030, their carbon footprint will increase by 22 percent to 9.8 thousand tons per year. As an environmentally responsible company, Fraport Twin Star has set a goal to reduce and keep carbon dioxide emissions at the levels of 2015 by 2030, the company explains. Currently, this is achieved through a wide range of specific energy saving measures and the use of renewable energy sources.
Both airports have already set a clear goal to reach the third level - "Optimization". This will be possible by focusing future actions on further optimizing electricity and fuel consumption, as well as waste and hazardous cargo management.
"This accreditation is very important for us. With the achievement of carbon accreditation Level 2, we are already striving to make progress towards Level 3. Reducing carbon emissions and even carbon neutrality is something we are really striving to achieve in Bourgas and Varna, through the strict application of a combination of efficiency measures ", said the CEO of the company Frank Quante, quoted by the press service.