MOEW: The stations near the border with Romania show that the air is completely normal
Computer simulation and satellite images also rule out the risk of pollution of our waters in the Black Sea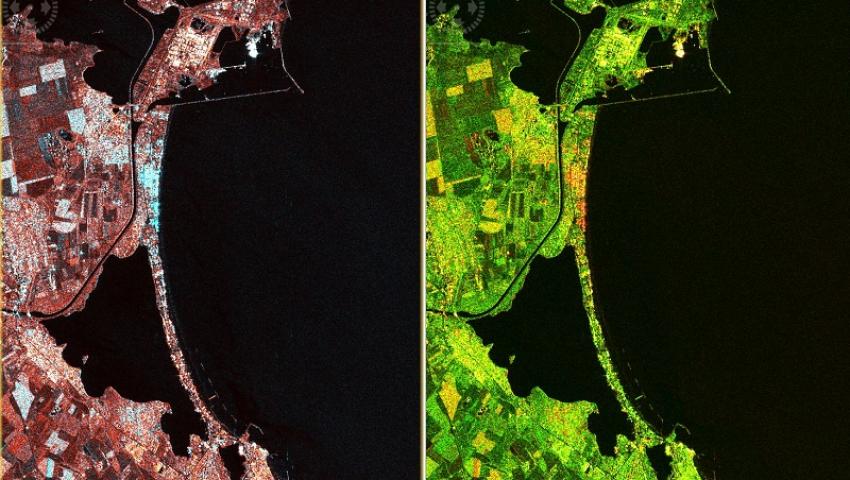 The measuring stations in our country still do not report increased air pollution due to the explosion and the subsequent fire yesterday in the Petromidia refinery near the Romanian city of Constanta, the Ministry of Ecology said. Yesterday, after the information about the incident was received, in order to monitor for possible air pollution, RIEW-Varna positioned a Mobile Automatic Station for Atmospheric Air Quality Control in the area of ​​our border village of Durankulak. Initially measured concentrations from the station are significantly below the limit values.
At the same time, the measurements of the automatic measuring stations for air quality control located in Varna and Devnya as of 15:00 today also show that all registered values ​​are significantly below the limit of the average hourly norms for protection of human health.
The MOEW continues to monitor the situation and will inform the citizens about its development.
At the same time, new data show that there is no danger of pollution on the Bulgarian coast. This shows an analysis made on the basis of a computer simulation, which covers the period from 2 to 10 July 2021. During this time, there is no entry of objects moving on the sea surface in the Exclusive Economic Zone of Bulgaria.
The simulation was prepared by the Center for Integrated Coastal Zone Management and Monitoring at the Nikola Yonkov Vaptsarov Higher Naval School (HNS). According to images from the European Sentinel-1A satellite, no spills have been observed in the area of ​​the accident in Romania since this morning.