Minister Zhivkov demanded full mobilization for the construction of the gas pipeline to Greece on time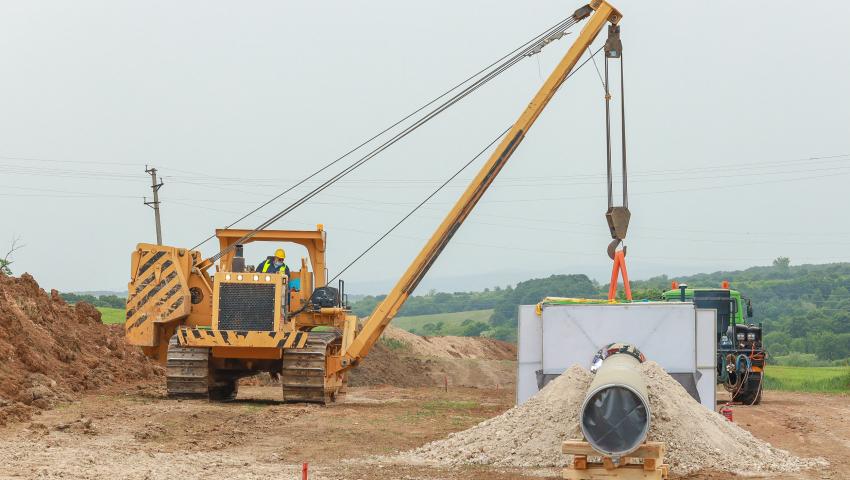 The Minister of Energy Andrey Zhivkov checked the progress in the construction of the interconnection Greece - Bulgaria (IGB) on Friday. During their on-site visit to the site, Minister Zhivkov and his team insisted on full mobilization to make up for the accumulated delay in building the connection, the Ministry of Energy announced.
During the inspection, the current problems in the construction were outlined and measures for their elimination were outlined. At the moment, the realization of key stages of the construction activities is forthcoming - the crossing under the Maritsa River and under the Studen Kladenets Dam.
The contractors of J&P AVAX S.A. reaffirmed their commitment to meet the last agreed deadline for completion of construction and commissioning of the connection. According to this deadline, the commercial operation of the IGB should start from the middle of next year, after the construction of the connection is completed by the end of 2021.
The Ministry of Energy confirmed its readiness for full assistance of the project company and the contractors in their communication with the state authorities for accelerated administrative services.
The Greece-Bulgaria interconnector is a key project that should provide an opportunity for real diversification of natural gas supply sources for Bulgaria and the region. Its successful implementation is a leading factor for accelerated integration of the gas markets in the region, which will significantly improve the competitive environment.
As soon as they took office, Minister Zhivkov and his team pledged that efforts to speed up the relationship would be among their top priorities.