Ivan Hinovski: Bulgarian companies could participate in the construction of "Turkish Stream"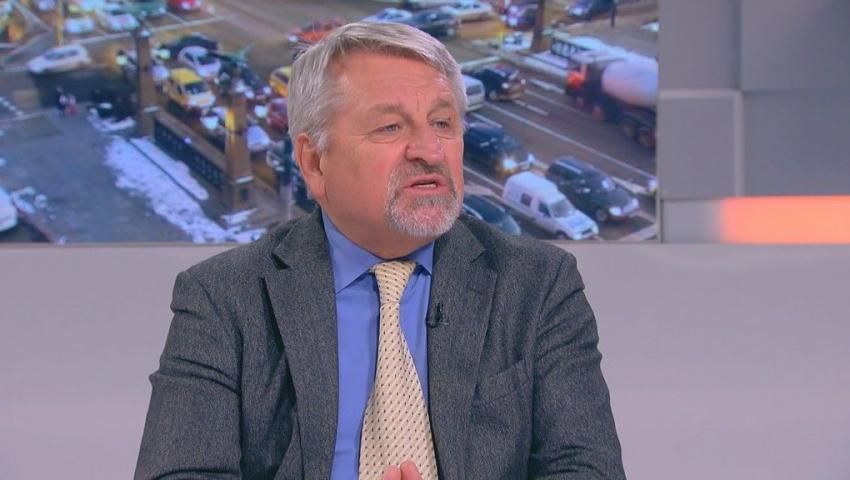 "Transient neglect of the Bulgarian interests in the Turkish Stream project. The money is given to foreign companies, not to Bulgarian ones, but we have such." Ivan Hinovski, an energy expert and former MP from "There is such a nation", commented to bTV. He reminded that this project started from BGN 1.8 billion and reached BGN 2.6 billion. There are Bulgarian companies with a lot of experience. They have expanded our gas pipeline network. These companies are currently looking for work abroad. He was adamant that these companies have enough experience to work on such a facility.
It is not true that this pipeline makes us stronger players. Because more and more risks are emerging. Our gas pipeline remains only for Bulgaria and Serbia. The quantities of gas have been greatly reduced, which means that the revenues from the gas pipeline will be much less than planned, Hinovski added.
According to him, the pipeline will not work to Hungary as originally planned. It will not supply gas to Northwestern Bulgaria, which is criminal. And all this burden falls on Bulgartransgaz, Hinovski believes. While the GERB government was in power, represented by Energy Minister Temenuzhka Petkova, she explained that there was an opportunity for municipalities in northern Bulgaria to join the pipeline and receive natural gas from it. This would only be possible if the municipalities were financially prepared for it.
Hinovski reminded again that the road map of the project has not been found so far: "The road map is not on" Turkish Stream ". We wanted to see her from the energy community. We asked the law for public information to check what commitments the country has made. In 2017, we received an answer from the former Minister of Energy Temenuzhka Petkova - no, and the motives were - it is still in the phase of project implementation. It can be accepted, but now I made a question in the 45th parliament to Petkova with a request to provide me with the documents and in the commission for verification of the activities of the government, we asked for this document to be given, Petkova said: "There is nothing", the former commented.
With this document, you are seriously committed to all the risks of this project, Hungarian experts have warned us, the former MP added.
Hinovski also raised the topic of obligations in the energy sector. According to him, BEH abdicated from its role in consolidated engineering policy for the development of the companies and became a "financial house".