Holcim Bulgaria introduces an eco-label for products with 35 percent lower emissions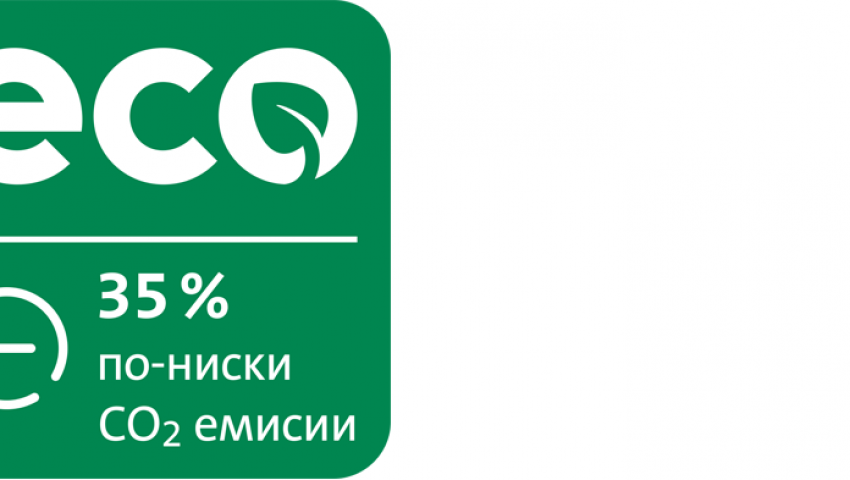 Holcim Bulgaria AD puts a special label on its green products to make them more easily recognizable to customers oriented towards environmentally friendly and sustainable construction. The initiative is part of the Lafarge Holcim Group's global commitment to zero net carbon emissions by 2050, announced in the autumn of 2020.
First steps in a series of environmental initiatives
At this stage, two of Holcim's products in Bulgaria will bear the green label: "This is the first step in a series of eco-oriented initiatives related to our production in Bulgaria," commented Rosen Papazov, CEO of Holcim Bulgaria AD . "As a world leader in the building materials industry, Lafarge Holcim is making steady progress towards zero net carbon emissions and increasingly environmentally friendly innovative construction solutions. By trusting in our eco-friendly products, our customers join our efforts to protect the environment and ensure a green future for future generations, "he added.
Lafarge Holcim is a leader in the field of green solutions
Lafarge Holcim is a leader in the field of green construction solutions and one of the companies that utilize the most alternative fuels and resources in the world (a total of over 50 million tons in 2020). With its ambition to reach zero carbon emissions by 2050, the company plans to double the volume of alternative fuels and materials used in the next ten years and thus contribute significantly to circular construction, which efficiently uses secondary materials and preserves non-renewable natural resources. The mission to achieve zero carbon emissions the company will realize at all stages of its production cycle - from design to realization of products.