IBEX with a new website - modern vision and current functionalities for users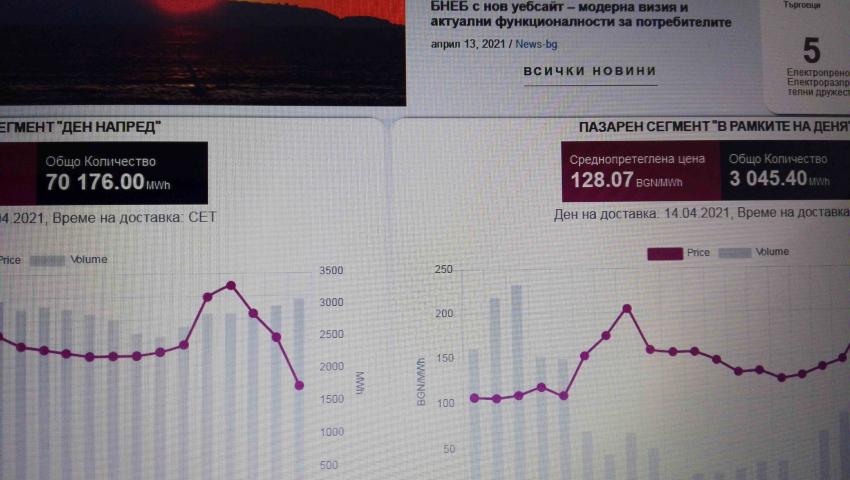 Bulgarian Independent Energy Exchange (IBEX) with a new website from April 14, 2021. It has a modern vision and added current functionality, tailored to the growing needs of participants in various market segments of IBEX.
"The energy exchange is developing exponentially and our new site is designed to meet this speed. Moreover, it provides facilities for consumers in connection with upcoming projects such as market associations with a horizon of the year ahead, "said Konstantin Konstantinov, Executive Director of the IBEX, whose words are quoted in the announcement.
Users of the site already see in parallel the data for the market segments "Day ahead" and "Within the day" on the home page. A dynamic table allows traders to filter by segment, status or other selected criteria. Switching between the English and Bulgarian versions is facilitated. News and announcements are organized in an archive by years. Functionalities (in test mode) have been added, related to the upcoming market union of the Day Ahead segment on May 11.
Due to the importance of the data and the processes it reflects, as well as due to the easier adaptation of the users, the IBEX specifies that the old site will not continue to be active on the link: http://umm.ibex.bg