Minister Yolovski: In order to achieve the goals of the "Digital Decade", complex actions are needed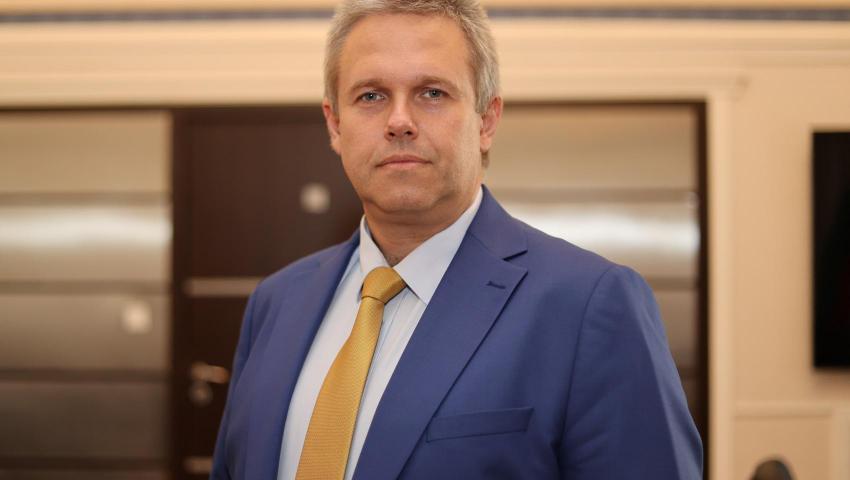 The implementation of the goals of the "Digital Decade" requires complex activities of various public institutions at the national level. This was stated by the Minister of e-Government, Aleksandar Yolovski, in the framework of the 32nd Economic Forum, which is being held in Karpacz, Poland, under the title "New values for the Old Continent - Europe on the brink of change". He pointed out that there are also many challenges that need to be overcome. "One of them is the fact that, as a horizontal policy, digital transformation affects all spheres of the economy and society, and parts of this policy fall within the competences of various public institutions," the minister specified. According to him, the other challenge is related to the projects that support the implementation of the program and the fact that they are in the scope of different operational programs. "This leads to a diverse way of measuring improvement," Alexander Yolovski also said in the "Digital Decade" discussion.
"Bulgaria has started the preparation of the Analysis of the state of the digital transformation in the country, and in parallel with this, the national forecast trajectories are currently being prepared. All this will give us a stable basis to prepare our National Strategic Roadmap in the sector", Minister Yolovski also emphasized to his colleagues in Poland.
During his visit to Karpacz, he also held a number of bilateral meetings. Alexander Yolovski discussed approaches to cost optimization in the ICT sector with Ireland's Minister for Public Reform and e-Government, Ossian Smith. The two also talked about the upcoming regulations in the field of cyber security, such as the EU Cloud Certification Scheme (the scheme for the certification of cloud services according to the European Regulation 881/2019).
During the meeting, Osian Smith showed interest and asked to receive details about the implementation process of the Bulgarian National Health Information System (NHIS), as Ireland faces the challenge of building a centralized health information system. "Bulgaria developed NHIS a few years ago, and the system also includes the mobile application "eHealth". It provides opportunities for electronic prescribing by doctors and other services, and its upgrade continues to unfold its potential," informed his Irish colleague Yolovski.
Mutual cooperation between the Ministry of e-Government of Bulgaria and the Ministry of Scientific Research, Innovation and Digitization of Romania was the topic of the talks between Alexander Yolovski and Marius-Viorel Posha. The two talked about the joint cooperation in terms of data exchange between the administrations of the two countries, which will facilitate the implementation of regulations and regulatory requirements. Yolovski and Posha were adamant that using the digitized resources of the two neighboring countries will improve interstate relations and this will have added value for both Romanian and Bulgarian citizens.