19 micro-projects with support of up to BGN 50,000 introduce innovative solutions for climate adaptation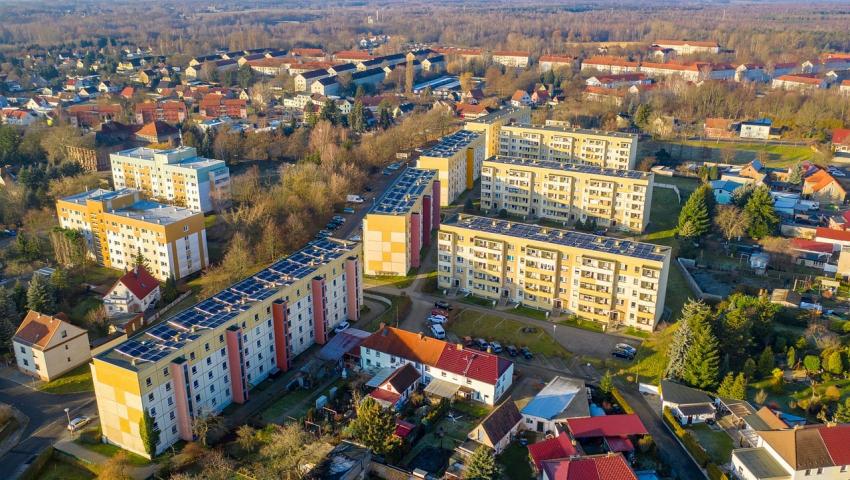 Raya Lecheva
With micro-projects for the climate, municipalities are taking the first steps to introduce innovative solutions, Irena Pencheva, executive director of the National Trust Ecofund, told 3eNews. It is about the program "Micro-projects for the climate" (PMPC), under which, as with all other programs of NTEF, mainly projects leading to a direct or indirect reduction of greenhouse gas emissions are financed. Such projects are also financed, through which measures for adaptation to climate change are introduced. Currently, 19 projects are being implemented under the program, and the variety of activities is great, Pencheva also pointed out.
These are small infrastructure projects (supply of equipment, software, construction of small infrastructure) that lead directly or indirectly to the reduction of greenhouse gas emissions. They can implement measures for adaptation to climate change in municipal or state-owned facilities, as well as BAS property.
These are activities related to climate change mitigation and adaptation (development of strategies/programs/reports/analyses, educational projects, events, publications, scientific research and studies, etc.).
In some of the projects, planning documents are developed, for example strategies for adaptation to climate change for the territory of the candidate municipality. Others are for urban mobility management plans;
For example, work is being done on projects for the introduction of a system for efficient management of energy resources and the implementation of RES in the building of municipal administrations.
Work is also underway on a project to create a shared green space (climate hub) in the yard of a primary school. Innovative solutions are introduced for adaptation to climate changes, for the implementation of microclimate control and management systems and the consumption of electrical energy in municipal buildings and others.
The average amount of requested and approved aid for each individual project is up to BGN 50,000. These are projects of low value, but the idea of the program itself is to finance and implement innovative pilot projects, whose ideas can be used by others, aiming to achieve a multiplier effect from the implementation of each individual measure, Pencheva also said.
At the moment, no new funding is foreseen for micro-projects. The Climate Investment Program (CIP) is the largest program administered by NTEF.
Unfortunately, since 2017, no more additional funds have been provided for financing projects under it, and at the moment we are working with residual funds under the two decisions of the Council of Ministers and with the transfer of funds received from the sale of the so-called "aviation allowances". At the moment, only 10 projects under the Energy Efficiency Scheme and 75 projects under the Scheme to promote the use of electric vehicles are being implemented. The implemented projects under the Energy Efficiency Scheme are currently related to the introduction of measures in several schools, hospitals, community center and municipal administration, Pencheva pointed out.