Schneider Electric wins the prestigious first place in the "Investment for Sustainable Development" category in the B2B Media competition
The award is for an investment in an innovative geothermal energy system at the company's plant in Plovdiv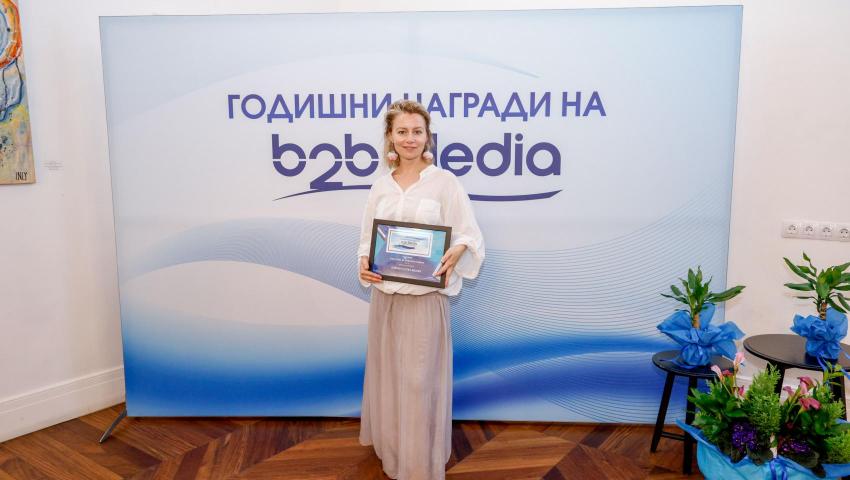 Schneider Electric Bulgaria won the prestigious first place in the "Investment for Sustainable Development" category - one of the most significant and contested at the Annual b2b Media Awards. The awards, announced at an official ceremony on Friday 14 July, recognize and encourage the best entrepreneurs, the most innovative companies, the most sustainable employer branding programs and socially responsible campaigns.
In June 2022, Schneider Electric made a large-scale investment in the expansion of its Smart Factory in Plovdiv. Along with the expansion, the company started the construction of the first innovative system for geothermal energy in an industrial enterprise in Bulgaria. The main objective of this project is to build an air conditioning plant that uses a geothermal heat pump system as the main source of energy. By using the earth's energy, Schneider Electric aims to reduce the system's impact on the environment throughout its life cycle.
"The agenda of business and that of sustainable development do not diverge, and companies that understand this will be much more competitive in the future," said Kalina Petkova, Zonal Director "Corporate Communications Southeast Europe" at Schneider Electric. "Being sustainable means being here for a long time and resisting challenges. All our own digital solutions for buildings and industry, which we have implemented in the Smart Factory in Plovdiv, are on the market and can help many businesses along the way," she added.
Through its continuous investments in sustainable development, the creation and implementation of innovative solutions and initiatives, Schneider Electric sets an invaluable example to industry and business that a greener future is possible.