Rosen Hristov: Ukraine joins our initiative to study the regional gas market
Ukrainian experts will examine the equipment for the Belene NPP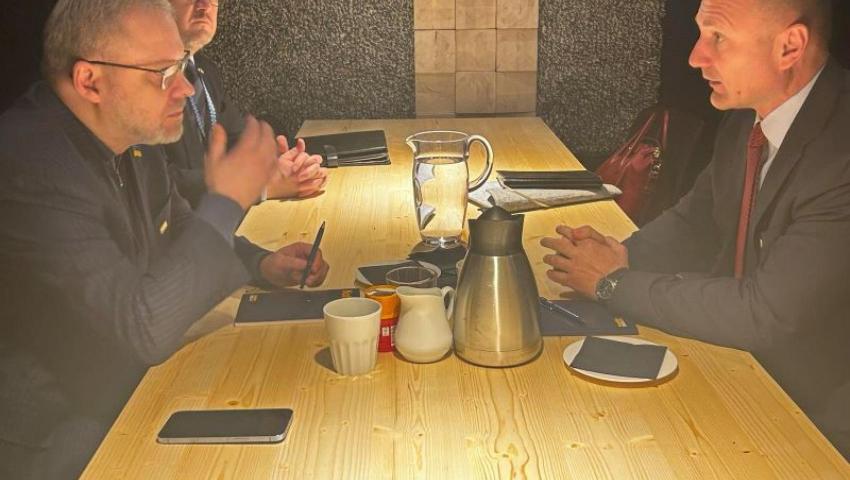 The Minister of Energy Rosen Hristov held a bilateral meeting with his Ukrainian counterpart German Galushchenko in Stockholm, Sweden, where an Informal meeting of the EU Council on "Transport, Telecommunications and Energy" is being held. He invited Ukraine to join the initiative to study the gas market in the countries of South-East and Central Europe. The goal is for each country to provide information on its required amount of gas, as well as on the capabilities of its transmission infrastructure.
Minister Hristov spoke about the efforts and achievements of Bulgaria for the last 6 months related to the diversification of gas supplies, emphasizing the launch of the interconnector with Greece, the concluded agreement with Turkey, the agreed capacity of the terminal in Alexandroupolis, the newly built gas connection Bulgaria - Serbia, as well as the need from increasing the capacity of part of the existing infrastructure.
According to him, the analysis of the regional gas market will show where it is necessary to make investments in the infrastructure so that there is a maximum return, as well as what diversification of supply can be achieved. "We propose Ukraine to join us, so that there can be security of supplies from alternative sources," said Minister Hristov.
For his part, the Minister of Energy of Ukraine assessed the idea as extremely good. "This is a very important issue for us, so we will join the study," Galushchenko said.
The two ministers also discussed the possibility of cooperation in nuclear energy, including the use of Russian equipment for the Belene NPP in Ukraine. The issue will be studied in detail, for which the Ukrainian side will send a technical team to Bulgaria. In this regard, Minister Hristov also explained the position of our country on the issue of nuclear energy sanctions against Russia. "Although we have diversified the supply of fresh nuclear fuel, we still have dependence on other aspects, such as parts and information services, for the operation of the Kozloduy NPP with Russia," Hristov also said. According to him, sanctions would now endanger the work of the Bulgarian plant. Bulgaria is working systematically and hard to obtain full independence and security of all supplies and services for our nuclear power plant.